Delta Plus: Severity of Strain to Transmission; All You Need To Know
COVID-19: Delta variant of coronavirus is highly transmissible and spreading rapidly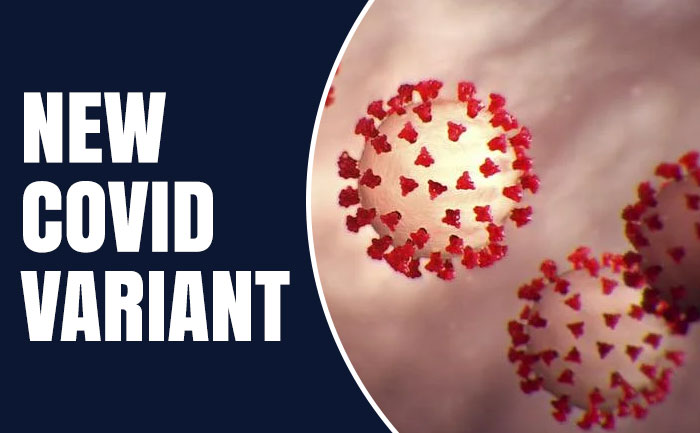 The Delta variant was first reported in India and led to the second wave of the Covid-19 pandemic. This variant of coronavirus was later declared by the World Health Organization (WHO) as a 'variant of concern'. Now the highly transmissible variant of SARS-CoV-2 has mutated further. It has gone on to form Delta Plus Variant or 'AY.1′ variant.
Vinod Scaria, the scientist at Delhi's CSIR-Institute of Genomics and Integrative Biology (IGIB), tweeted on Sunday. He said the mutation is in the spike protein of SARS-COV-2. This helps the virus enter and infect the human cells. Scaria further added that the variant frequency for K417N is not much in India. The sequences are mostly from Europe, Asia, and America.
Why the world is concerned about the Delta variant?
First detected in India, the Delta variant of Covid-19 is 60% more transmissible than the Alpha variant. The estimates for the doubling rate of infection for the Delta range from 4.5 days to 11.5 days. Now with the mutation of the Delta variant to Delta Plus has raised concern among countries across the globe.
Are vaccines effective against the Delta variant?
Covid-19 vaccines made by Pfizer and AstraZeneca offer high protection against hospitalization from the Delta variant. Bharat Biotech's Covaxin is also effective in neutralizing the Delta and Beta variants of Sars-CoV-2. But the Delta variant can infect vaccinated people, though the infection does not become severe. This is as per a study conducted by Delhi's All India Institute of Medical Sciences (AIIMS) But the Delta Plus variant is resistant to the monoclonal antibody cocktail treatment for COVID-19 recently authorized in India.
The Council of Scientific and Industrial Research – National Chemical Laboratory (CSIR-NCL), is studying Covid samples from Ratnagiri and Sindhudurg. This is to investigate if there are any traces of the Delta-plus variant. Earlier there were six confirmed cases of the Delta plus variant.
Also Read: Indian Government Seals Deal For Biological-E COVID vaccines