Monsoon Forecast: Heavy rain in Mumbai, Gujarat and Goa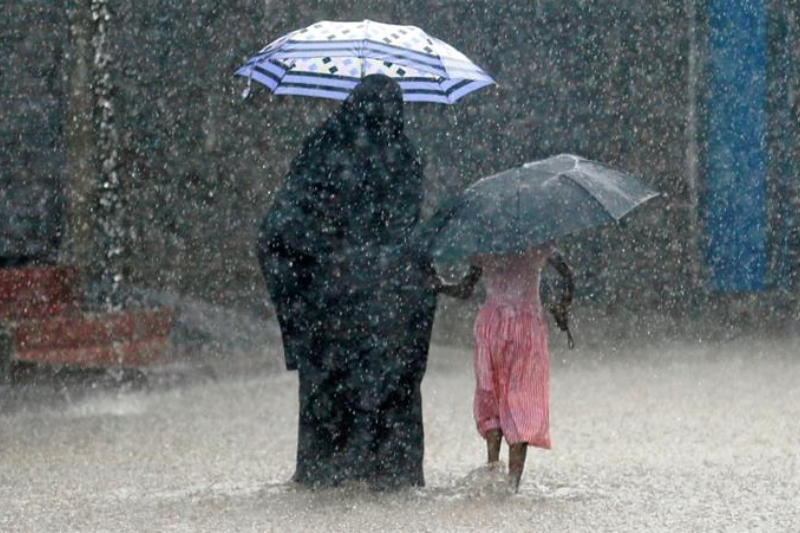 Monsoon has finally arrived and there is a feel of clear skies only after every pouring rain. Not just started it is advance in parts of Odisha, most parts of Bengal and some parts of Bihar and Jharkhand. Northern waves of monsoon passes through Veraval, Amreli, Ahmedabad, Khandwa, Amravati, Gondia, Titlagarh, Angul, Jamshedpur and Supaul.
With in last 24 hours of raining, there is out pour witnessed over South Gujarat and Konkan & Goa, and as mentioned
earlier it is early than expected in the parts of West Bengal, Sikkim, North Odisha and Coastal Karnataka.
Major rainfall contribution came from Santa Cruz(Mumbai) that recorded extremely heavy rains to the tune of 231 mm, followed by Dahanu 226 mm, Matheran 155 mm and Colaba(Mumbai) 99 mm. Hence Mumbai the city of princess necklace got its people to truly experience the feel of rain.
As of June 24, the countrywide cumulative rainfall is not enough by 11%. Division-wise, South India is surplus by 25%, while East & Northeast, Northwest and Central India remained enough by 29, 27 and 8%, respectively.
Now the next 24 hours; Gujarat and North Konkan & Goa including Mumbai and Ahmedabad is said would observe active to vigorous Monsoon conditions that could give moderate to heavy rains, with few very heavy spells.
According to IMD, it is observed that monsoon will be seen active in the parts of South Konkan & Goa, Coastal Karnataka, Sub-Himalayan West Bengal and Sikkim. Whereas Madhya Maharashtra, West Madhya Pradesh, Gangetic West Bengal, parts of Odisha, Northeastern states and Kerala would witness normal Monsoon rains.