Mortal Kombat 11 Character Sindel gets Early Access to Main Roster
Sindel first appeared in 1995's Mortal Kombat 3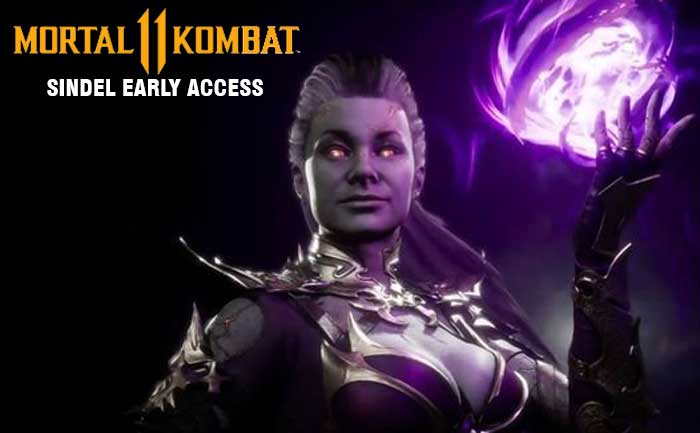 The Scream Queen Sindel has made her way to Mortal Kombat 11. The character has been revamped with to a new modern look but she has not left any of her fierce deadliness behind. To know more about the character and how you can get early access to the Nether Realm's Queen Sindel read on below.
Mortal Kombat Sindel: Character Info & Early Access
Who is Sindel?
The new arrival to Mortal Kombat 11 roster, Sindel is the Queen of Edenia. She is also the mother of Kitana. In her original story arc she ruled in harmony before being invaded by Shao Kahn. Her realm lost 10 Mortal Kombat tournaments and was merged with the Outworld.  However, Mortal Kombat 11 sees her return as a brainwashed and evil character.
The Scream Queen made her debut with 1995's Mortal Kombat 3. Her silver grey hair and mature appearance presented a stark contrast to the other Mortal Kombat female characters.She also appeared in the Mortal Kombat: Annihilation live-action movie.
Sindel: Early Access
Mortal Kombat 11 players can now get early access to Sindel. Follow the instructions below to get early access to Sindel in Mortal Kombat 11:
Go to the Mortal Kombat 11 page on PS4 Home Menu or Game Library.

Select Mortal Kombat 11

Scroll down to the 'PlayStation Store' section

Select 'Your Add-Ons' to manually download DLCs including Sindel
If Sindel isn't listed in 'Your Add-Ons', scroll to the bottom of the Game Page and select 'View All'
This section should have the free downloadable content that you don't own
Select the content and download it
The character will now be available under 'Your Add-Ons' to download
ALSO READ: Every 'Mortal Kombat 11' DLC Characters Reportedly Leaked From Nintendo Switch Version