Yeh Rishta Kya Kehlata Hai SPOILERS: Kartik and Naira come together to rescue their son Kairav and Vedika
Check out future story of popular TV show, Yeh Rishta Kya Kehlata Hai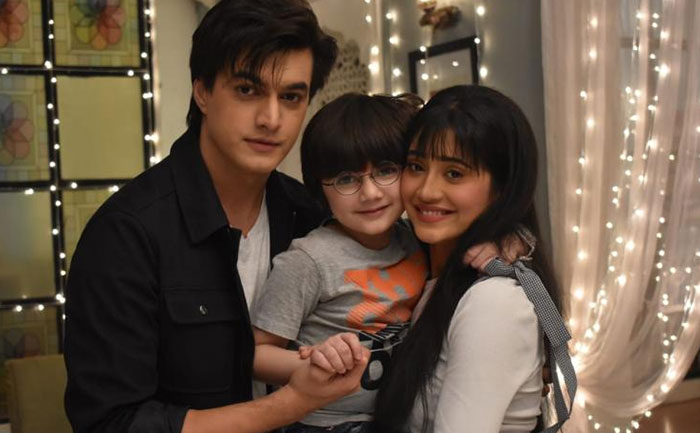 Yeh Rishta Kya Kehlata Hai Spoilers: The viewers of YRKKH have been witnessing a lot of drama and twists since a last few days. Owing to its interesting twists, Yeh Rishta Kya Kehlata Hai has been one of the most popular Indian TV shows.
Talking about the latest episodes, we have earlier informed you about Akshat's kidnapping plan and ruining Kartik's plans of confessing his feeling for hiw gorgeous wife, Naira. In the most recent episode of Yeh Rihsta Kya Kehlata Hai, we have seen how Kartik and Naira get furious over Vedika, when she revealed that she knew Akshat's plan of kidnapping Kairav.
In the upcoming episode of YRKKH, Vedika muster her courage and reveal that they got engaged in the past and speak about his misdeeds. Vedika's revelation will destroy Kartik's plans of expressing his feeling for Naira. Both Kartik and Naira will now focus on safeguarding her.
Talking about Yeh Rishta Kya Kehlata Hai future story, as we have mentioned earlier, Kairav will be kidnapped by Akshat and Vedika will promise to bring him back safely. Instead of bringing him back, she also gets caught by Akshat.
In order to save both Vedika and Kairav, the couple (Kartik and Naira) will come together to rescue them. Will they be able to put Akshat behind the bars?
What all we can do is to wait and watch until the episode goes on air.
For the unversed, Akshat had already attempted to kidnap Kairav during Vansh's birthday party, however, Vedika had averted it by threatening him and spraying pepper spray. After seeing Vedika's other side, Akshat got shocked.