Mortal Kombat Movie Reboot Confirms It Will Have MK3 Characters
Writer Greg Russo earlier confirmed that Nitara will appear in the Mortal Kombat Movie Reboot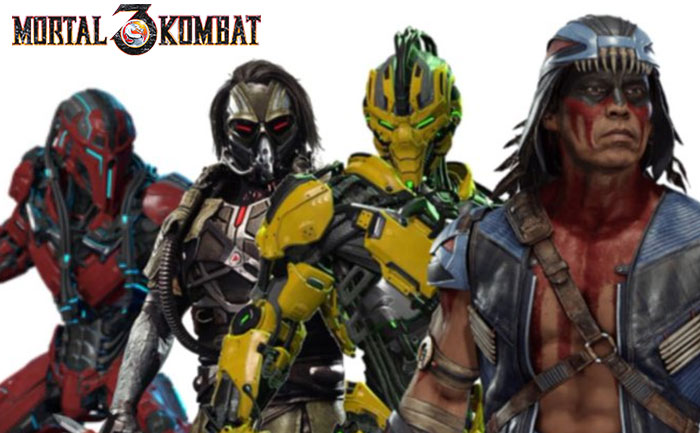 Mortal Kombat fans were treated to another surprise this week. Writer Greg Russo earlier confirmed that Nitara would be appearing in the Mortal Kombat Movie Reboot. Nitara is a bloodthirsty vampire fighter who last appeared in the 2002 Mortal Kombat: Deadly Alliance. Greg Russo has taken to Twitter again and pretty much confirmed that viewers might get to see some MK3 characters in action. The writer answered a question from a fan who had asked if there were plans for the MK3 characters. Greg simply replied, "In the words of Kool-Aid Man: Oh yeah!"
In the words of Kool-Aid Man: Oh yeah!

— Greg Russo (@WriterRusso) November 15, 2019
There are plenty of MK3 characters that Russo could be referring to. Ermac, Cyrax, Jade, Kabal, Nightwolf, Noob Saibot, or Rain would all make for interesting characters in the Mortal Kombat Movie Reboot. Neither has been officially confirmed yet but the tweet by Russo has fans speculating worldwide.
If the rumors are to be believed then Jade and Motaro might be a shoo-in. There is no news, confirmed or otherwise, on any of the other characters though. Greg Russo had also declared previously that not every character will make it in the first movie. Some might appear in the later installments of the franchise. Despite that, he has also said in the past that the movie will feature a lot of everyone's favorite fighters.
The confirmation of Nitara, however, kicks the doors wide open for any character as the vampire fighter is not a prominent character in the series.
The Mortal Kombat Movie Reboot is slated to release on March 5, 2021.
ALSO READ: Mortal Kombat 11'S Final Character Confirmed As Frost – Watch Video