Moto Razr to launch on Nov 13: Here's what to expect
Motorola is reviving the iconic Moto Razr flip phone in a new foldable avatar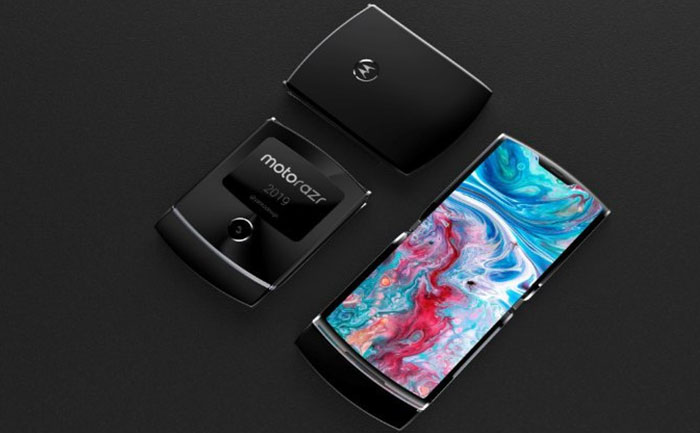 Motorola is cashing in on the nostalgia and bringing back its 2000 foldable Moto Razr in a contemporary new reincarnation. The foldable phone is likely to launch on November 13 at an event in Los Angeles.
The design is rumored to be structurally similar to the original Moto Razr but with obvious modifications. The event invite for the launch has a GIF showing the hinge of the upcoming mobile. It also states that this will be "an original unlike any other" and that "you're going to flip". Photos leaked earlier showcase a flip phone with the keyboard running the entire length instead of the numeric keypad. The upcoming Motorola Razr has the option of a vertical fold just like the original Moto Razr. The phone will also feature a secondary rear screen.
Moto Razr Specifications and Price
Price
The Moto Razr can is potentially priced at $1500. This is cheaper than the Galaxy Fold which has a price tag of $2000. The iPhone 11 Pro although starts at a relatively lower price at $999. The delay in the launch could, however, see the price drop a bit for the Moto Razr.
Specifications
Motorola is going for midrange specifications with this one. The foldable phone could be powered by Qualcomm's Snapdragon 710 processor. It could offer two storage options, the 4GB/64GB and the 6GB/128GB RAM. The secondary display might present a 600 x 800 pixel resolution. The phone battery could be a 2730mAH battery. The phone might offer a 6.2-inch OLED display with a resolution of 2142×876 pixels. These midrange specifications could mean that the phone will be priced lower than estimated.
The 2019 Razr comes with three cameras. There is a back camera and a selfie camera inside the phone for photos and video calls. The third camera will be located on the outside front of the phone.
ALSO READ: Moto G7 Plus: Price In India & Specifications