Deepika Padukone and Ranveer Singh's first wedding anniversary plans unveiled
Here is how Deepika and Ranveer are going to celebrate their first wedding anniversary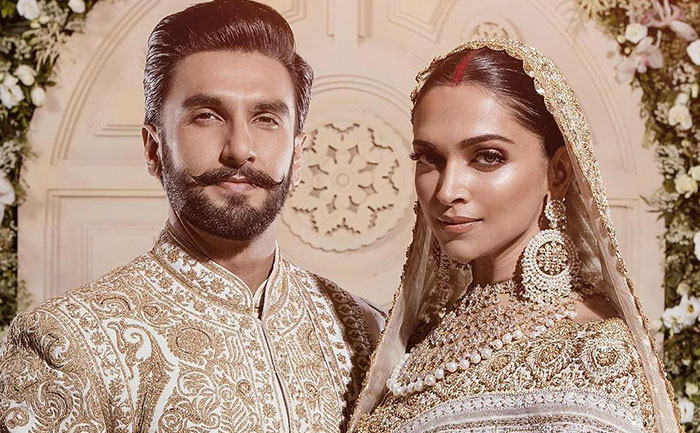 The power couple Deepika Padukone and Ranveer Singh are going to celebrate their first wedding anniversary soon as the days are approaching fast. The Padmaavat actors tied the knot last year on November 14 in Italy. Soon pictures of the Ranveer and Deepika surfaced online on social media and the actors looked lovely in their wedding outfits.
Deepika and Ranveer will be celebrating their first wedding anniversary. The duo's fans are curious to know how the couple would be celebrating it. According to an exclusive report by Pinkvilla, Ranveer and Deepika will celebrate their first wedding anniversary in an Intimate private way. The couple will leave the city tomorrow. Apparently, they will head straight to Tirupati and then to Amritsar with family members to seek blessings from the almighty.
Reportedly, they will be in Tirupati visiting Balaji and Padmavati temple. After that, they will jet off to Amritsar to visit the Golden Temple on November 15. Finally, the family members will return to Mumbai on 15th itself. Lately, Deepika Padukone just returned from Bangalore right after attending her best friend's wedding ceremonies sometime back. It is visible that the Bollywood couple have chosen to celebrate their first anniversary in private manner instead of going all glitz and glamour.
Meanwhile, Ranveer and Deepika's videos broke the internet lately where they were spotted at a wedding in Bangalore dancing to the Bollywood hit songs. Besides other famous couples, Ranveer and Deepika enjoy a big fan following on their social media handles. We can't wait to see the couple's pictures from their first wedding anniversary.
Also Read: Deepika Padukone And Ranveer Singh Dance At A Friend's Wedding