Movie Release Dates Affected By Coronavirus So Far
A complete list of movie release dates pushed back by coronavirus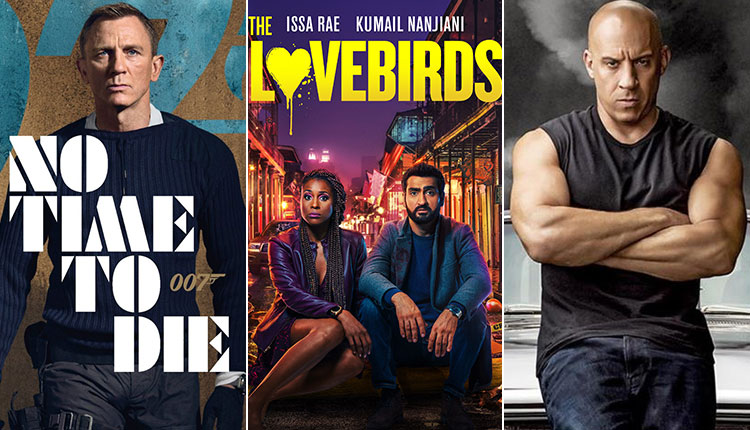 Coronavirus has affected the world in a number of ways. Over the past few days, major sporting events like the UEFA Champions League, the NBA and IPL 2020 have been canceled or postponed. The entertainment industry is not untouched by the Coronavirus. Apart from celebrity couple Tom Hanks and Rita Wilson testing positive for it, the coronavirus has affected movie release dates of many films.
Here's a list of all movie release dates pushed back by coronavirus so far:
Mulan
A Quiet Place, Part II
Antlers
Fast and Furious 9 – moved to April 2nd, 2021
The New Mutants
The Lovebirds
Peter Rabbit 2 – moved to August 2nd, 2020
No Time To Die – moved to November 13th, 2020
Superman: Red Son (animated movie)
While no other movie dates have been shifted around due to the Coronavirus outbreak, there are a lot of other projects that have been affected. Ridley Scott's The Last Duel recently delayed shooting on the project due to coronavirus scare. However, these are the only confirmed movie release dates affected by the coronavirus outbreak.
Seeing as a majority of these release dates were the ones scheduled in March or April, we could have a busy May if things settle down.
Meanwhile, in addition to films, TV production of several popular shows has also shut down. Warner Bros. told CNN that they have stopped production of Riverdale Season 4. Meanwhile, CW's The Flash has also gone on break. In addition, Live with Kelly and Ryan, The Tameron Hall Show and The View have also suspended studio audiences indefinitely.
ALSO READ: Austin Aries Calls The Coronavirus Outbreak 'Fear Mongering'