MS Dhoni an enigma, says Bharat Sundaresan's book The Dhoni Touch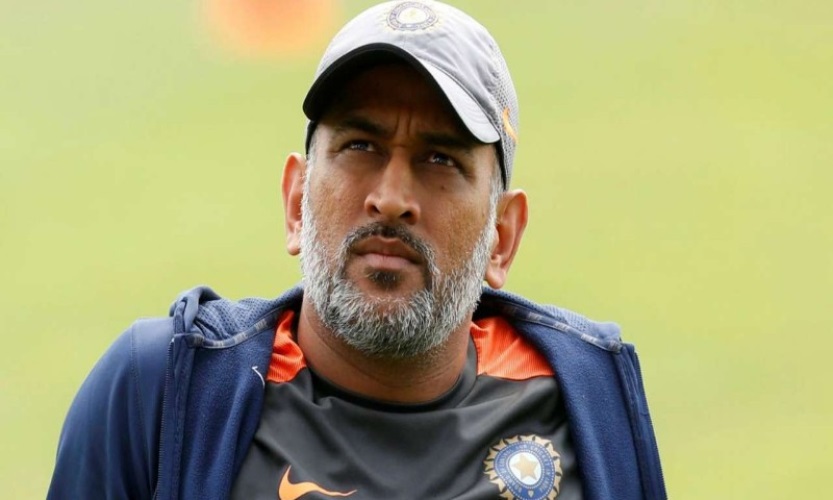 There was MS Dhoni standing on the pavement of a London hotel, clean-shaved and looking as bright as a young bride. Just days ago you had seen him sporting a grey beard during the T-20 and ODI series in England.
It was as if the Baahubali of Indian cricket had transformed into Kattappa, marshalling the young troops into their destiny and then here he was basking in the glory of the afternoon Sun. The look had slightly changed, but the confidence of the eyes remained.
He'd do things even before you could contemplate of him actually doing them. It was Dhoni's enigma. It has been the same for the last 13 years of his cricketing career. It was the same on April 3, 2011 when he turned up bald, the night after one of India's greatest cricketing moments – uncomprehended and uncalled for.
And Bharat Sundaresan in his book "The Dhoni Touch" goes into a long journey in unraveling this enigma that had for so long remained unresolved in the world of cricket.
"He (MS) is the biggest enigma that India cricket has had" says the author, in a telephonic conversation with TLM.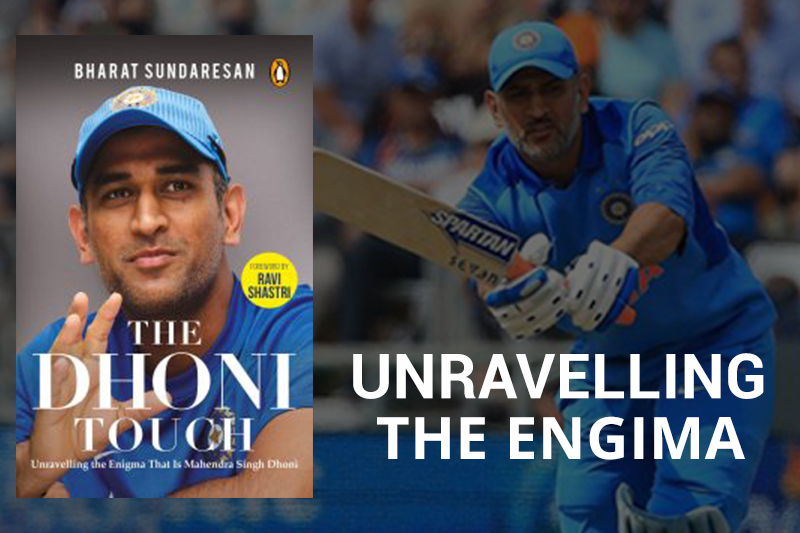 "I was often left intrigued by his appearance. You couldn't gaze or understand who he really is. There is a mask he wears, that shows only a part of his story," added the man who also is a reputed journalist.
His book doesn't give you the fairy-tale story of the cricketer, but filled with anecdotes, it takes the reader into a journey, where you discover how that enigma itself was the stone of success for Dhoni.
It makes him a fascinating character, for most of his actions come undeciphered and not thought of.
If the 2007 T-20 World Cup final was just a first glimpse of the unimagined things he could pull out, the 2011, 50-over World Cup was the epitome of it.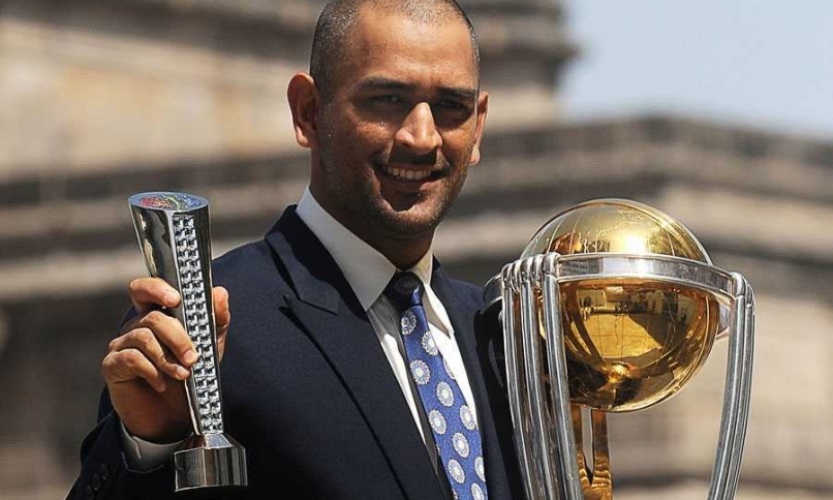 Similar was the third test against Australia in 2014-15, when he announced his Test retirement. It was exact thing many had called for, after a string of poor performances and yet when he did retire, many were left perplexed.
"We knew it would come, but that it came at that very moment, left us without a word. We were shocked," said coach Ravi Shastri.
There is a reason I named the book "The Dhoni Touch" says Bharat, calling the 37-year-old the "most influential cricketer of the modern generation."
"You cannot adorn him with an adjective for he was not the best batsman. His wicket-keeping skills were unconventional, yet extraordinary. But he is the biggest influential character in India.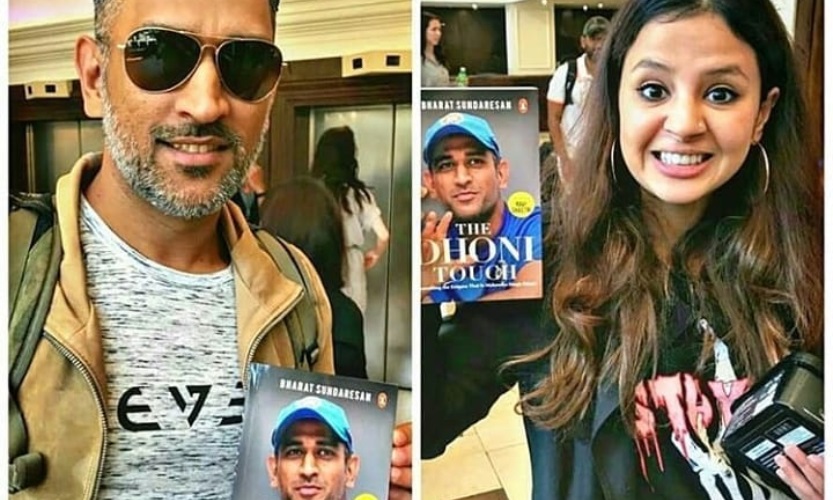 "Everything and anything he touched was never the same after his influence. From the world of cricket to the commercial industry, Dhoni had conquered everything through his own own style," he added.
Dhoni's style however did not restrict to himself, it had whizzed into matches, opponents, team-mates and even cricket boards.
He never held his boys back from countering a sledge, writes Bharat. He had taught them to attack the opponent in his own style, which often left enemies annoyed and speechless.
Dhoni's legacy
What legacy does a cricketer who had won every major tournament and has given the land of billions many memories to cherish over the years need??
His name has long been encrypted into the cricket folklore. He with his calm approach and frozen emotions conquered everything he was pitted against.
Dhoni was the prime example that modest means are no impediments to dreaming big, says Bharat.
"His conviction and belief in his style made him successful despite being unconventional."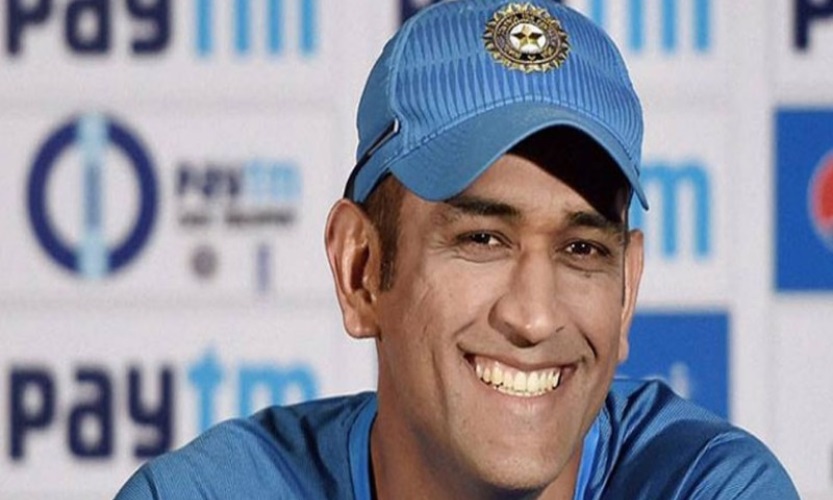 The principle that there is a certain way and method to be successful, was always wrong in-front of Dhoni. He believed in his own style, he was adamant in writing his own story through his means.
"He grew up next to a ranji trophy venue in a middle class family that had one bread-earner. Circumstances ensured that he was making his own decisions and backing them from a young age. That's what made him a good leader eventually."
"He was meant to be successful, he had to be," Bharat added.
After 13 years of a long cricket journey, the destructive powers of a young finisher, who could sky the ball out of the Australia Cricket Grounds seems to have waned.
But the enigma remains, for the man in question is himself enigmatic.