Mughalsarai station is now PT. Deen Dayal Upadhyay station officially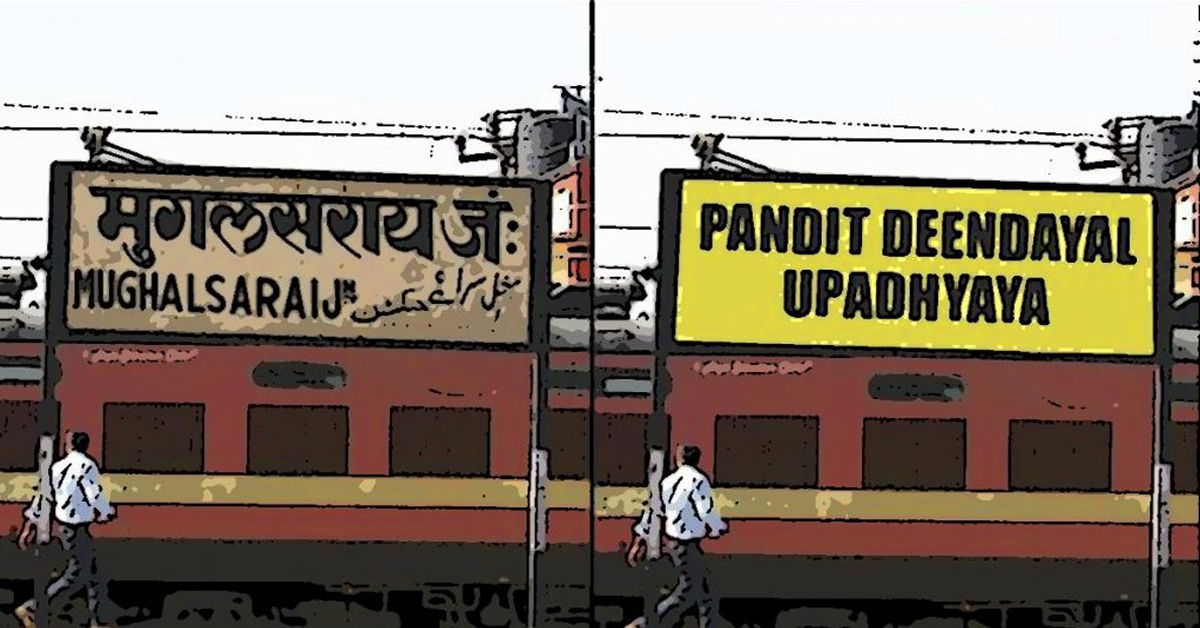 The Mughalsarai Junction railway station in Uttar Pradesh will be formally renamed today after RSS ideologue and former President of Jan Sangh, PT. Deen Dayal Uphadyay. BJP president Amit Shah, Railway Minister Piyush Goyal and Uttar Pradesh Chief Minister Yogi Adityanath are expected to arrive at the railway station for the renaming ceremony.
The three leaders will flag off a passenger train and a goods train with an all-woman crew, and also launch a "smart yard" project at the century-old station on the busy Delhi-Howrah route. The station has been coloured with saffron colour and new boards are being put up.
Mughalsarai was the place where RSS idealogue Deen Dayal Upadhyay was found dead on the tracks under mysterious circumstances and is also the birth place of former prime minister Lal Bahadur Shastri, who co-incidentally also died under mysterious circumstances.
Officials close to the renaming project have said that officials will launch a program to upgrade the services of the station.
The Ekatmata Express has got a green signal, which is now set to follow a new route from Lucknow to Mughalsarai. Railway officials have confirmed that for the first time in a country that an all-women crew will operate a goods train. Union Minister of State for Railways Manoj Sinha, UP Deputy Chief Minister Keshav Prasad Maurya and several other BJP leaders are expected to attend the renaming ceremony. Mughalsarai station got a new name after Uttar Pradesh Governor Ram Naik gave his assent to the proposal in June.
The Centre gave its in-principle approval last year to the state government's proposal to rename the station. The Mughal sarai station is considered the busiest station in the country.
The move drew flak from the opposition, especially the Samajwadi party which accused BJP government of trying to re-write history and tamper historical facts.
UP BJP chief Mahendra Nath Pandey gave a statement saying that the BJP led government is imbibing values of Deen Dayal Upadhyaya.