When technology helped Imran Khan to a victory in Pakistan elections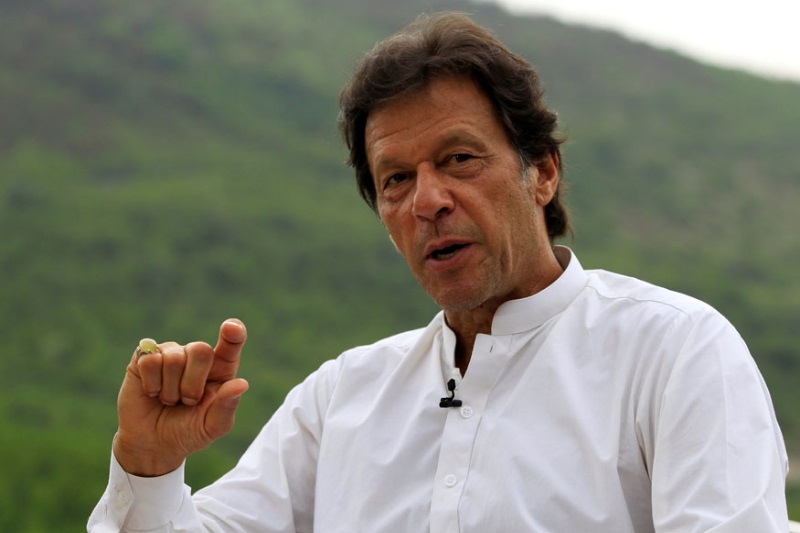 A phone app and a database of more than 50 million voters played a huge role in securing an election victory for former Pakistan cricket captain Imran Khan, whose party Tehreek-e-Insaf (PTI) emerged as the single largest party in the national elections held on July 25.
It's had a great impact," said Amir Mughal in a talk with Reuters about using the app and the database which are collectively called the Constituency Management System (CMS).
The app which was used to elect Asad Umar in the Islamabad was also a great success in other constituencies.
Also Read: Soon to be PM Imran Khan summoned by anti-graft body
Created and developed by former US-based real estate businessman Tariq Din and Shahzad Gul, CMS as it is called, was initially not accepted by Khan's PTI, but Umar and his close friend Jahangir Tareen Khan – who is also a politician – saw its potential and successfully used in the local elections of Pakistan in 2015.
It was enough to win over Khan and his close acquaints who had earlier resisted in using the app.
Through the app, the party workers could find the home address and family members of the voter whose Voter Identity card number was typed into the app.
Also Read: Imran Khan oath ceremony: Aamir Khan says he's not invited so he won't be attending
PTI was very secretive in its use of the application fearing that other political parties will copy it. The app not only helped with providing the details of the Electorate but was also useful in getting supporters to the poll booth. After the government's own telephonic service which provided poll station locations went dead on the Election Day, the app used by Khan's party gave information to the voters, while other parties struggled.
"Work that would take days or weeks is being completed in one to two hours," said Mughal.
He spoke further of how the app helped them in identifying confirmed PTI voters through conducting a search on the database and tagged those voters.
Through the help of the app, the PTI workers were also able to print out "parchis" which the voters needed to enter polling stations.
Imran's PTI won 115 seats out of the total 172 to emerge as the largest single party after the results were out and although they fell 22 more seats short of winning an overall majority, they are in talks with other small parties and independent winners to form a coalition government.
Imran Khan is poised to become the 19th Prime Minister of Pakistan.