Mukesh Ambani Donates Rs 2 Crore To Bardinath Temple To Buy Sandalwood
Billionaire Industrialist Mukesh Ambani has made a donation of Rs 2 crore to Badrinath Temple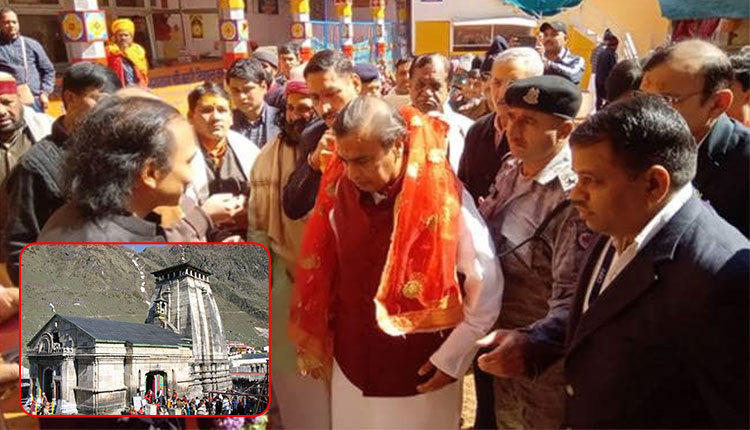 Mukesh Ambani — The richest man of India and Chairman of Reliance Industries Limited (RIL) — is known for his generosity. As per the latest report, Mukesh Ambani, who has recently visited Badrinath temple in Uttarakhand, has made a sizeable donation to buy sandalwood and saffron.
According to the news agency ANI, Billionaire Industrialist Mukesh Ambani, who often donates a huge amount to needy people, institution or temple has donated Rs 2 crore to Badrinath Temple Committee (BKTC). It is to be noted that the temple was recently visited by Prime Minister Narendra Modi following the seven-phase Lok Sabha election, whose results were declared on 19 May 2019.
During his visit to Badrinath temple, Mukesh Ambani received a warm welcome by BKTC including the chief executive officer BD Singh Dharmadhikari. During his visit, Mukesh Ambani performed prayers, wished welfare for the country and listened from the holy text from the Bhagwat Gita.
He also made sure to the Committee that the land will be provided in Tamil Nadu's Sandalwood forest for the BKTC in the name of his father Dhirubhai Ambani.
According to ANI, the temple was open to Public on May 10 following the six months of winter break. When the temple was opened this year, a Non-Resident Indian (NRI) named Ajay Shah had donated two crowns and three gem-laden shields worth more than Rs 1.25 crore to the same temple.
Also Read: Mukesh Ambani Tops 'Barclays Hurun India Rich List 2018'; Earned Rs 300 Cr Per Day