Ambanis, The Richest Family In Asia, Live In $1B Skycrapper Mension
The Ambani's live in a $1 billion skyscraper in Mumbai, India.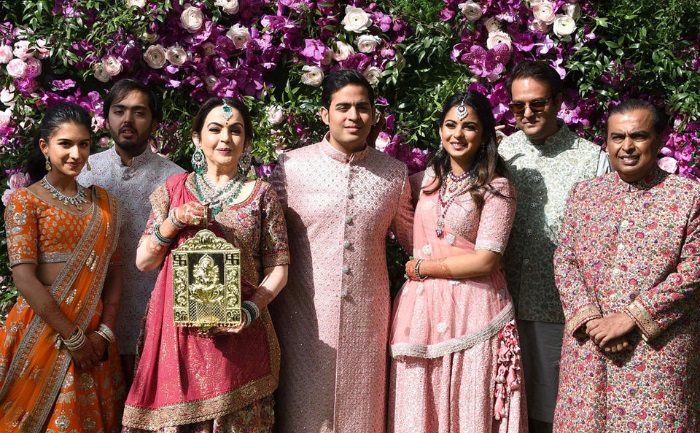 Mukesh Ambani is the richest man of India and the chairman, managing director, and largest shareholder of Reliance Industries Limited (RIL). Mukesh Ambani's 27-story skyscraper home in Mumbai has topped the Forbes List of the most expensive billionaire homes in the world named 'Antilia.'  The name was formed after a mythical island in the Atlantic.
Antilia is a private house of the Ambani family, it is 570 feet tall, and 400,000 square feet, and with amenities such as three helipads, a 168-car garage, a ballroom, 50-seat theatre, terrace gardens, spa, and a temple. The skyscraper-mansion is one of India's largest and most elaborate private homes and is located on Altamount Road, Cumballa Hill in Mumbai.
The home was also designed to survive an earthquake rated 8 on the Richter scale.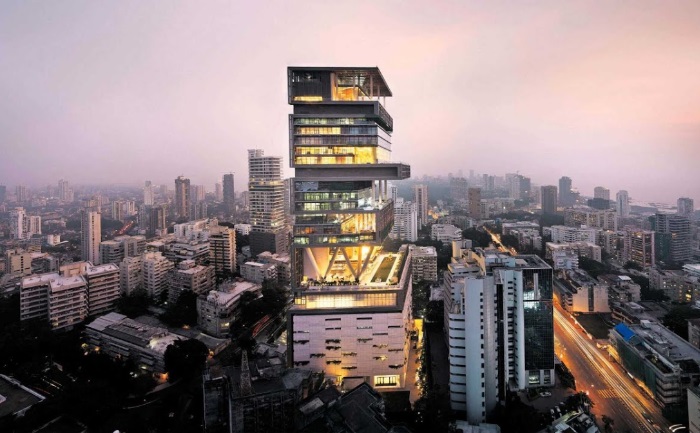 According to the Bloomberg Billionaires Index, Ambani has spent between $1bn (€728m, £593m) to $2bn for the construction of the house.
Forbes said, "The title of the most outrageously expensive property in the world still belongs to Mukesh Ambani's Antilia in Mumbai." The Ambani family in India tops the Forbes list of Asia's Richest Families, with a net worth of $42.7 billion.
Thomas Johnson, the director of marketing at architecture firm "Hirsch Bedner Associates" told Forbes that the residence cost nearly $3 billion.
Recently, Mukesh Ambani's daughter Isha Ambani got married to Anand Piramal in December 2018. The exorbitant wedding of Isha Ambani was attended by International singer Beyonce, Priyanka Chopra along with her husband Nick Jonas, Hillary Clinton, and Arianna Huffington.