How To Check Jio Mobile Number, Balance, Data Usage & USSD Codes
All you need to know on how to find your Jio mobile number and Jio balance check number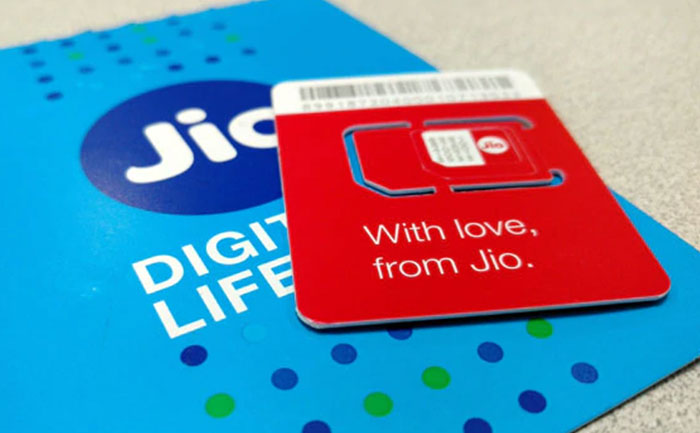 Reliance Jio has been ruling the roost ever since its launch. it has been giving stiff competition to Vodafone, Airtel and many others in the market. Many subscribers have ported to Jio all thanks to its many freebies. But one question is uppermost inmost of the Jio users. It is simple but quite an important one. The question is how to know your Jio mobile Number and also How to check your Jio balance, data usage and more. How To Type Indian Rupee ₹ Symbol In Microsoft Word
Jio Sim Packets come with the IMSI Number and the other serial numbers for your information but you will not find the Jio mobile number on it. The reason is that the numbers are allotted randomly to the subscriber. So if you want to know your sim number then you will have to follow the steps below.
Reliance Jio: How to Check Balance, Data Usage, Jio Number, and More
1. Know your Jio Mobile Number through Jio App:
Download Jio App and install it on your phone.
Open the Jio App
Log in to the app on your SIM.
Go the Home page
You will find your number on the Homepage
You will also find the data balance remaining for the day and your plan details too.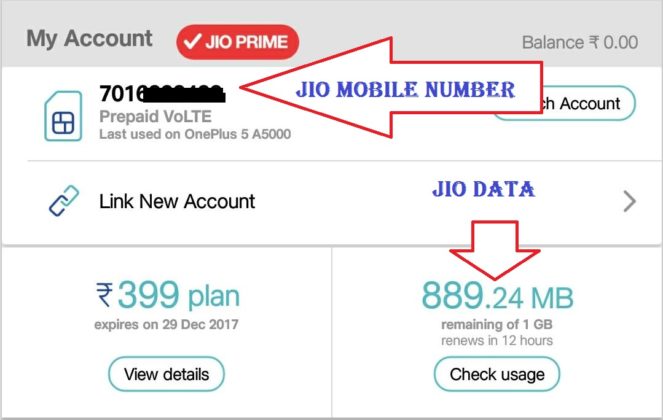 2. Second Method:
Download your Jio App
Install and open it
Click on Open on the right side to manage your Jio account
You will find three options. But to utilise this option you have to use Jio Internet
On the bottom, you will find Sign In. Click on it.
You will be logged in and on the top, your mobile number will be displayed.
3. Third Method:
Download Jio 4G Voice
Install the app and open it
Click on the three vertical dots menu option and then go to settings
You will see your Jio number displayed. This works much faster if you are using Jio Net.
B. How to check Jio Mobile Balance:
4. Fourth Method:
Go to your Jio app
Dial *333# on the jio sim of which you want to know the balance of.
The balance will soon be displayed on the screen'
5. Fifth Method:
Go to Messages
Send a Text message 'MBAL' to 55333( It is a free service)
You will receive a message where your balance is displayed
6. Sixth Method:
To check balance with a miss call
Open the caller app on your device
Dial '1299' Jio Toll-Free Number
The phone will cut but you will get a message regarding your mobile balance, data plan, internet balance and expiry date too.
7. To know your Jio Postpaid bill amount
Go to the messaging app in your phone
Type BILL and send it to number 199
You will receive a message that will give details of your bill amount.
Details To Check Balance & Data Balance of Your Jio SIM:
Details                                                         Jio USSD Codes
Check Your Jio Number                           Dial *1#
Check prepaid balance & validity            SMS BAL to 199
Check 4G Daily data usage                      SMS MBAL to 55333
Check 4G Data balance-                           Use MyJio app
Check your current tariff plan-                 SMS MY PLAN to 199
Know Your Postpaid bill amount-            SMS BILL to 199
Activate data Plan                                      Call 1925 or       SMS START to 1925
Know balance/Talktime                             *333#
These are some of the ways you can know all about your sim number and balance details.
Also Read: JioFiber Plans: How to book Jio GigaFiber broadband for home or office