Melbourne: Man stabs multiple people in CBD, police shot man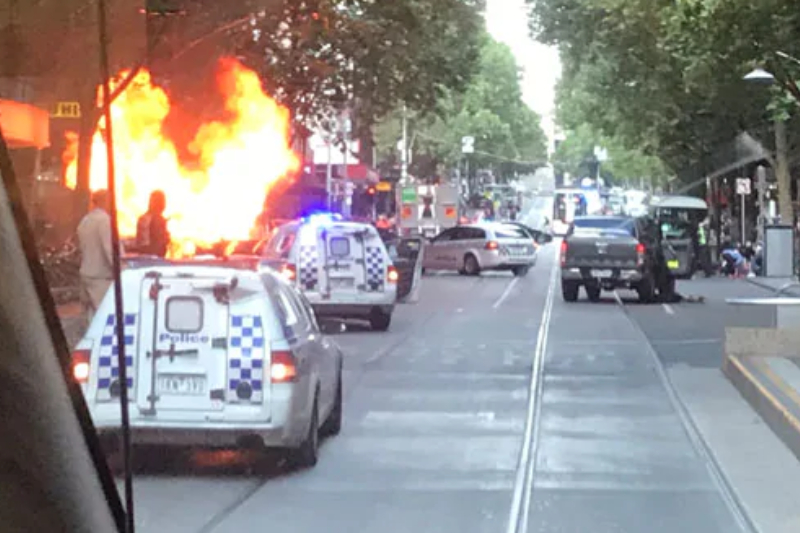 Multiple stabbing incidents occurred in Melbourne's Central Business District (CBD), in which police shot a man who set his car ablaze and reportedly stabbed two people.
According to local media reports, the man stopped his car on Bourke Street, not far from the Target store, and set it alight. After stopping his car, he started attacking pedestrians brandishing a knife leaving two people injured.
Paramedics said that they assessed three people at the spot, one with a neck injury. "They are in a suspected critical condition. A second person has been taken to hospital with a head injury. Condition not yet known. A third person has also been taken to the hospital," reported news agency Agence France Press.
The Centre of Melbourne's CBD is in lock down. The Bourke Street Mall, including the Myer and David Jones stores, have been evacuated.
Australian TV news cited police as saying several people are currently being treated for stab wounds.
A man has reportedly been shot dead by police after setting his car alight and stabbing two people. #Melbourne https://t.co/UQj233BMRV

— Amit Chaudhary (@amitchaudhry1) November 9, 2018
A video appeared online showing the armed man attacking a number of police officers.
Police are currently at an incident on Bourke St in the CBD. Police initially responded to a report of a car on fire near the corner of Swanston Street about 4.20pm. A man was arrested at the scene and has been taken to hospital under police guard in a critical condition. (1/3) pic.twitter.com/y4MorEbrOC

— Victoria Police (@VictoriaPolice) November 9, 2018
Police have requested citizens to avoid the area, although the suspect is believed to have been detained.
More details on the matter are awaited.
Also read: US: Mass shooting reported at Southern California bar; 6 injured