Mumbai: Inspired by 'Bunty Aur Babli' film, couple rents home, loot & escape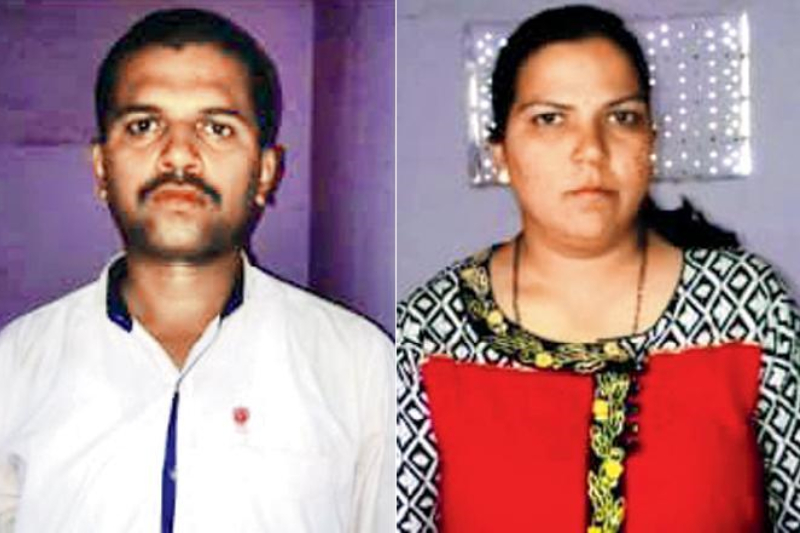 Mumbai's couple seemingly inspired by Bollywood movie Bunty Aur Babli has been on the run after robbing one of their neighbour in Kopar village of almost Rs 13 lakh, reported mid-day. The accused couple has been identified as Navnit and Sunita Naik.
According to the police, the couple does not stay more than 20 days at one place after taking rented home. Meantimes, they develop a relationship with neighbours so they can eventually loot them. The couple has been absconding along with their 10 years son too.
The Saphale police had been looking for the couple, but they were in another case of the robbery that took place under their jurisdiction, where they'd stolen valuables worth Rs 8 lakh. On Friday, they'd put up posters asking for information on them, when they got a call from Kopar about a house being robbed of around Rs 13 lakh, allegedly by the Naiks.
Sunil Jadhav, senior inspector, Safala police station told mid-day, "Several cases have been registered against the husband and wife. The couple randomly visits places in villages or cities, where they ask for a house on rent. Once they get the house, Sunita starts visiting neighbours to collect information about where they keep their jewellery and money. Then, they get inside the house and make away with the booty."
The notorious couple has looted cities including, Bangalore, Vashi, Nashik, and in several other districts of Maharashtra.
Jadhav quoted by mid-day as saying, "On Friday, when we released their pictures and appealed to people to give information about the two, I got a call from Kopar village informing me about the same accused committing a robbery of Rs 13 lakh in their locality."
The cops have contacted Naik's parents, who live in Bhandup. They told them they have not been in contact with their son, who is a mechanical engineer for the past 10 years because of his criminal activities.
The couple's son used to stay with the grandparents when his parents were in jail, but after they were released, they took him out of school and away with them.
Photo Credit: Mid-Day
Also read: Mumbai: Model pushes fashion designer mother in Bathroom during fight, kills her