Mumbai: Moving car catches fire near Chakala Metro station; no casualty reported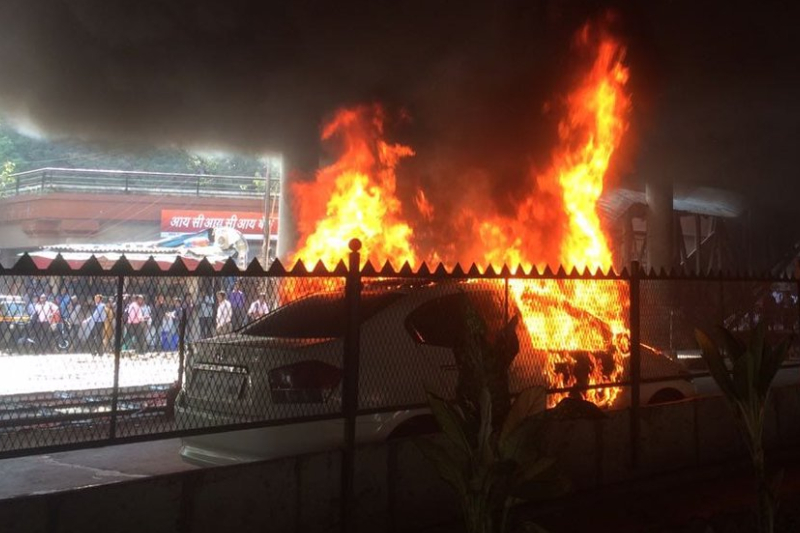 On Wednesday afternoon, a moving car caught fire near Chakala (JB Nagar) Metro station in Andheri-east, Mumbai. Fortunately, no casualties were reported.
According to the witnesses, a white Honda City travelling on the Andheri-Kurla Road caught fire while it was passing under the Chakala (JB Nagar) Metro Station around 2 pm. The driver, however, received minor injuries as he managed to escape the vehicle on time.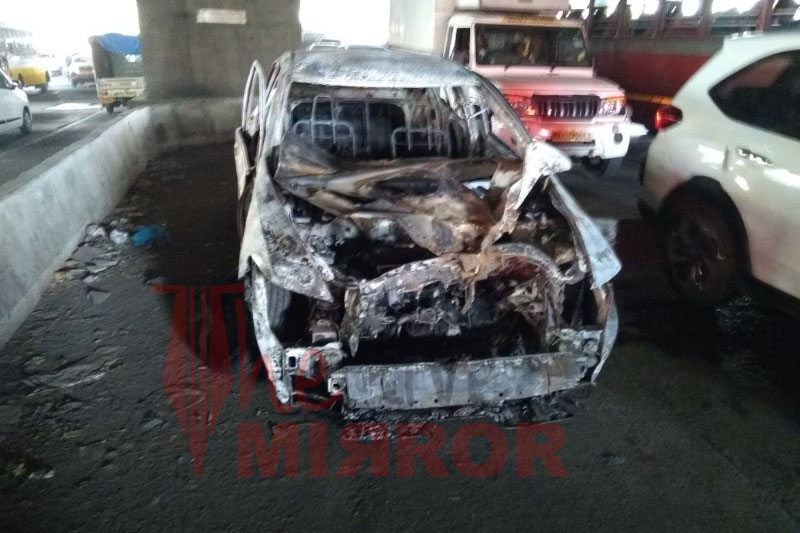 The glimpses of smoke near the Chakala metro station created panic among commuters, many of whom left the premises hurriedly. Local police immediately took charge of the situation and dispersed the crowd accordingly. Mumbai Fire Brigade also rushed to the spot quickly and brought the fire under control. The cause of the fire is yet to be known.
Mumbai: A moving car caught fire near Chakala Metro station in Andheri today, doused now. No injuries reported. #Maharashtra pic.twitter.com/D36SXsigCf

— ANI (@ANI) October 24, 2018
More details awaited
Also Read: Amritsar train accident: Driver is lying, say eyewitnesses