Mumbai: Coast Guard sounds high alert on possible terrorist attack
Mumbai: Coast Guard sounds high alert after intelligence on possible terrorist attack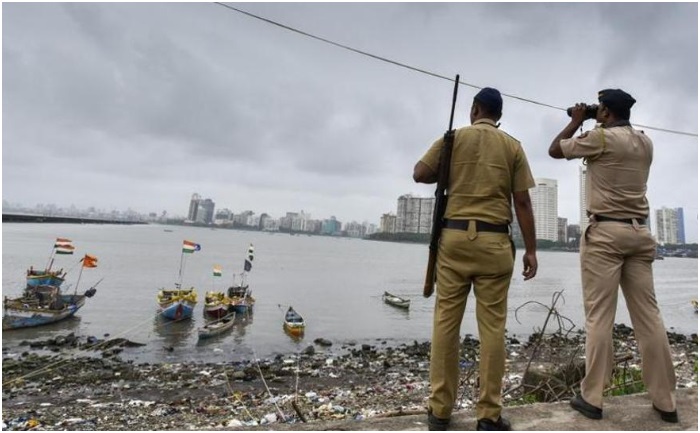 The Indian Coast Guard (ICG) has sounded a high alert for Mumbai ahead of Independence Day. The ICG's Regional Commander (West) has written to the Mumbai Police on Monday asking it to shore up coastal security. They have received a "serious intelligence inputs" about a possible terrorist attack from the sea.
As reported by a source to Indian Express, "Security around the city's eastern and western coasts is usually intensified in the run-up to Independence Day. Given the tense situation prevailing in the country at present the threat perception of an attack has increased."
The report further adds, "Following the ICG's alert, Rashmi Karandikar, Deputy Commissioner of Police, Port Zone, has instructed police stations with coastal jurisdictions to place armed policemen on night patrols and identify sensitive spots. The police have also been asked to install bright lights at 70 landing spots in Mumbai to help spot suspicious or unidentified vessels."
The police have also been instructed to ensure that vehicles are not parked near landing points and to regularly check garbage bins and ditches in the area for suspicious objects. Patrolling has also been intensified at beaches, mangroves and fishing jetties. The police are also activating the fishing community to keep an eye out for suspicious activity. Security at landing points, shops and religious establishments adjoining the coast has also been beefed up.
Security along the city's coastline has remained a matter of concern for the police ever since the Mumbai terror attacks that took place in 2008. 10 Pakistani terrorists had landed in a boat at Badhwar Park, Cuffe Parade, on November 26, and killed more than 166 people and injured over 300 more.
Also Read: Pati Patni Aur Woh Actress Vidya Sinha is On Ventilator in Mumbai's Hospital