Gujarat ATS and Indian Coast Guard arrested nine Iranian drug smugglers with heroin worth Rs 500 crore
At least 9 Iranian drug smugglers arrested in mid-sea operation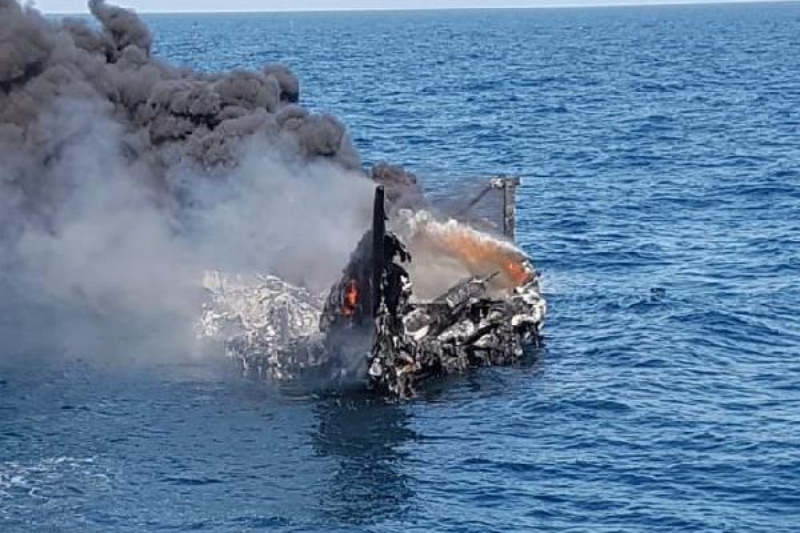 The Anti-Terrorist Squad of Gujarat police and Indian Coast Guard on Tuesday arrested nine international drug smugglers near Porbandar. The smugglers were reportedly carrying 100 kgs of contraband worth Rs 500 crore in the boat, which they had destroyed after they were trapped by the agencies. The boat sank off the Gujarat coast.
In a press release, the Gujarat ATS on Wednesday stated that it had received a tip-off that an illegal consignment of narcotic drugs, Heroin, is going to be smuggled in Gujarat through Coast. "The information was passed on by ATS ACP BP Rojiya, revealed that the consignment was loaded from Gwadar Port in Pakistan and was being sent in Dhow of Iran," it added.
"The interrogation of nine Iranian nationals from the smuggler's boat revealed one Pakistani national named Hamid Malek had sent the consignment, which was loaded in the Iranian boat off Gwadar port of Pakistan. The total value of the 100 kg contraband is estimated to be Rs 500 crore," Gujarat ATS concluded.
According to the Gujarat ATS sources, Pakistan's notorious drug smuggler Hamid Malik is suspected to be behind this. The sources further said that the nine Iranians were nabbed by ATS in mid-sea operation.
Also Read: UP Police Arrest Terrorist Planning Attack On Ganesh Chaturthi