Mumbai: Fire at Bahubali building in Fort area; 1 injured
Fire at building in Mumbai's Fort area doused after 6 hours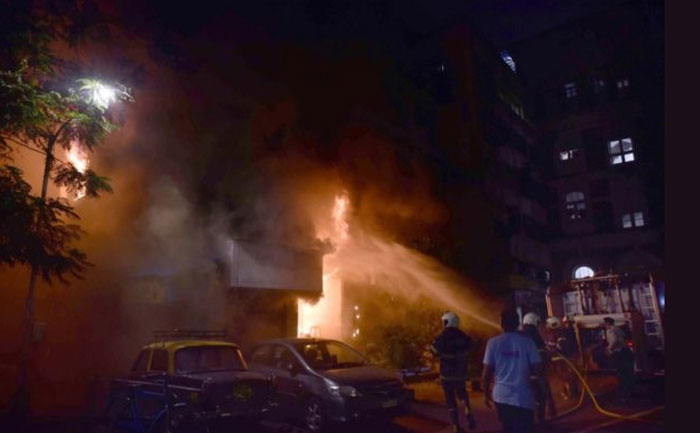 A fire broke out in a four-storey building in Mumbai on Wednesday at 7.15 pm. The incident took place in Bahubali building on Kawasji Patel Road in Fort area of south Mumbai. A 22-year-old man suffered 30-35 per cent burn injuries in the incident. He was soon admitted to a nearby private hospital.
#update मुंबईत फोर्ट भागातील एका इमारतीला आग, एक जण गंभीर जखमी#Fire #Mumbai #BahubaliBuilding pic.twitter.com/OkqMz4CCz4

— Maharashtra Times (@mataonline) August 26, 2020
It was initially tagged as 'level-2' fire but later escalated to 'level-3' (major). By 10.30 it had spread to various parts of the building. Soon a number of fire engines rushed to the spot. Firefighters managed to douse the fire by 1.30. The fire was doused after six hours of hectic efforts by the fire department.
As reported by sources, a major portion of Baahubali building was gutted in the fire. A short-circuit is suspected to have triggered the blaze. But there has been no confirmation of the exact cause of the fire as yet.
This was the second fire incident in the city. Early morning fire erupted in a building in Worli, but no one was injured.
Also Read: Mumbai Fire: 50 evacuated from Deepika Padukone's Prabhadevi high-rise building