Mumbai: Short circuit lights up massive fire at Trident hotel; no casualty reported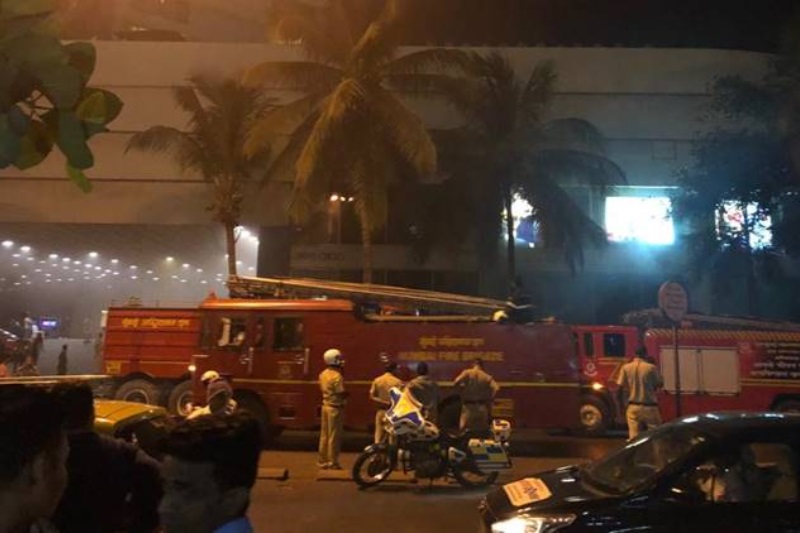 A fire that broke out at a Gucci showroom adjoining the 5-star Trident hotel in Mumbai's Marine drive late on Wednesday night, has now been doused said fire officials.
The fire reportedly started at around 11:02 pm and quickly spread to two nearby showrooms in the Trident shopping centre, which is right next to the Trident hotel building. The fire was stopped within a half an hour operation but the rescue attempts continued late into the night.
Four fire engines and four water tankers were immediately rushed to the spot along with a rescue police team. Although the fire was declared to be Level 2, no injury or death has been reported.
Also read: 15-year old visually challenged girl hits back at molester in local train
According to The Indian Express, taxi drivers parked near the luxury hotel first alerted the police about the blaze. "We had no idea until we came out to see. Then, we immediately alerted the fire brigade," Shivshankar Prasad, a valet of the hotel informed the daily.
Meanwhile, fire officer Prakash Nalawade told the daily that short circuit was the main cause for the blaze. "The fire was mostly caused by a short circuit as all the electrical units are burnt. However, we will know more once we investigate," he said.
"The fire has been doused but the cooling process is on. We need to create ventilation space for the smoke to escape and are breaking the glass. No casualty is reported," Nalawade added.
The incident comes two days after a fire incident in a suburban hospital in Mumbai claimed nine lives including a six-month-old child. More than 170 people were injured in the incident which broke out at the government-run Employee State Insurance (ESIC) hospital in Andheri.
Also read: Level-3 fire at ESIC Kamgar Hospital claims 8; over 140 rescued