Mumbai: 50 Gold biscuits worth Rs 1.5 crore found in two diapers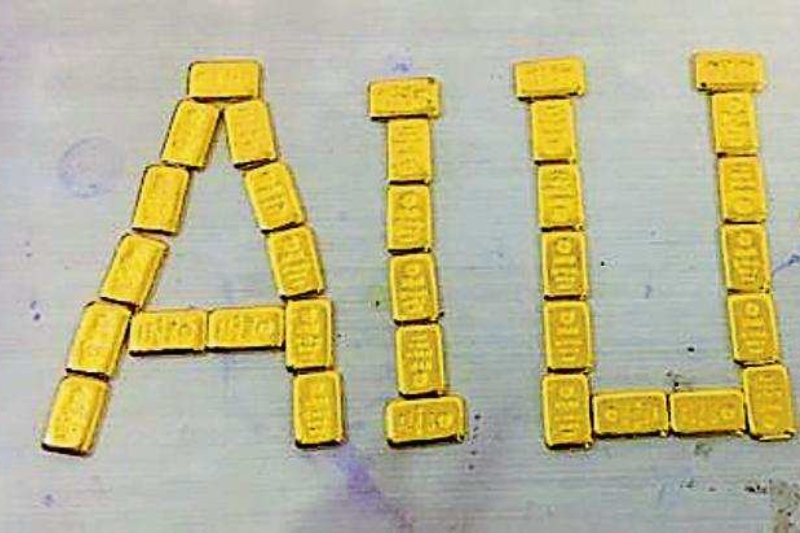 The Air Intelligence Unit last week found almost 50 gold biscuits hidden in two diapers in the aircraft toilet. The 50 gold biscuits weighed almost 5.8 kg and was worth Rs 1.8 crore reportedly . According to Hindustan Times, that aircraft had landed from Dubai at Chhatrapati Shivaji Maharaj International Airport (CSMIA).
The flight in which the diaper was found having Rs 1.8 crore worth gold was scheduled to fly to Bengaluru. "Officials were baffled as the diapers' containing the gold was concealed behind the commode located on the rear side of the aircraft. "For the gold to be hidden behind the commode, one has to unscrew the screws. We suspect that someone who was well aware of the aircraft toilet design has hidden it," a senior AIU official told Hindustan Times.
The investigation is underway to find the person involving in the multi-crore smuggling.  According to the officials, this is a latest in a string of hidden-gold hijinks reported at the CSMIA recently.
AIU Officials suspect that a passenger flying from Mumbai to Bengaluru was going to recover the gold. A case has been registered against unidentified persons under the Customs Act, 1962. Investigations are ongoing and the involvement of an insider has not been ruled out, AIU officials quoted as saying to daily.
Also read: Mumbai: Anti-Narcotics Cell arrests drug peddler who supplied MD to aspiring actors and models