Mumbai: Fire breaks out in under-construction building near Kamala Mills compound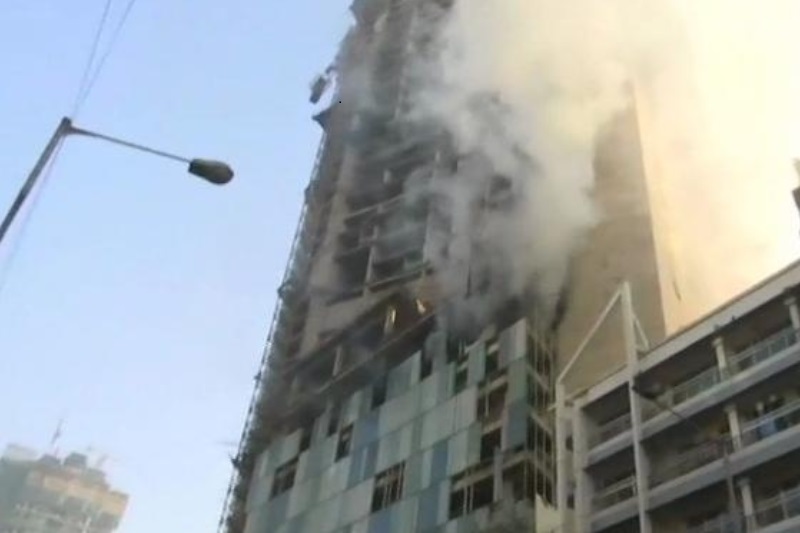 Almost a year later, yet another massive fire broke out in an under construction building near Mumbai's Kamala mills compound, Lower Parel. Fortunately, the fire was doused in minutes with the help of fire officials.
According to reports, four fire engines were rushed to the spot to douse the blaze. The fire officials received a call around 6:45 am on Saturday. Four fire engines were dispatched and the fire was quickly brought under control.
At the time of the accident, there were few workers present inside the high-rise under-construction building. The reason for the fire is yet to be ascertained.
Notably, Lower Parel is known as a commercial hub in Mumbai. The area has a presence of headquarters and Mumbai regional offices of big corporate companies including media houses.
In 2017, a massive fire swept through two roof-top pubs- Mojo's Bistro and 1 Above- located in Kamala Mills Compound in central Mumbai, on December 29, led to the death of 14 people. Gross negligence and illegal construction by the owners of the eateries was found to be the reason behind the tragedy.
Also read: Haryana: 7 killed, 4 injured due to dense fog on Ambala-Chandigarh highway