Mumbai live updates: Western railway affected due to falling of part of ROB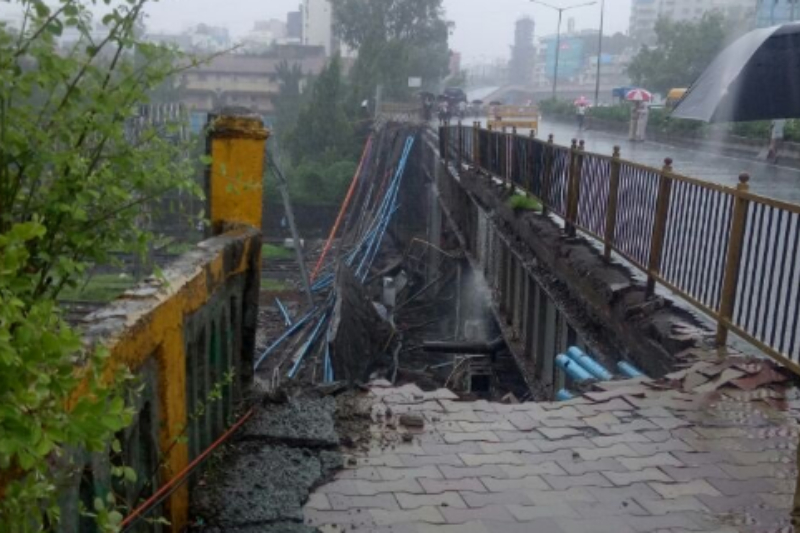 On Tuesday, 3rd July 2018, the bridge connected Andheri West and East collapsed on a railway track but, fortunately, there are no reports of any casualty. This is just start of the July rains and the city is already facing with vulnerable reports of submerged roads and slow traffic movement and now, the bridge collapse.
The cause of the collapse is yet not known but fire brigade vehicles have been rushed to the spot. Traffic movement on Western Express Highway is far slower than on regular days as rains continue to lash the city.
Local commuters report trains are running late from Borivali, reportedly due to technical snags at Andheri and Vile Parle.
Trains, which are the lifeline of India's financial capital, is affected to much extend on the busy mid week day.
Western Railway tweet:
Restoration of OHE & tracks bet Andheri & Vile Parle which is affected due to falling of part of ROB is underway. Trains are working bet Virar – Goregaon & Bandra-Churchgate but It is advised to travel only if its very necessary to avoid inconvenience please. #WRUpdates @drmbct

— Western Railway (@WesternRly) July 3, 2018
Some videos and  pictures from the disaster being witnessed by the commuters:
Also Read: Mumbai live updates: Bridge collapses on railway track near Andheri