Crack emerges in PDP, MLAs allege family fiefdom on Mehbooba Mufti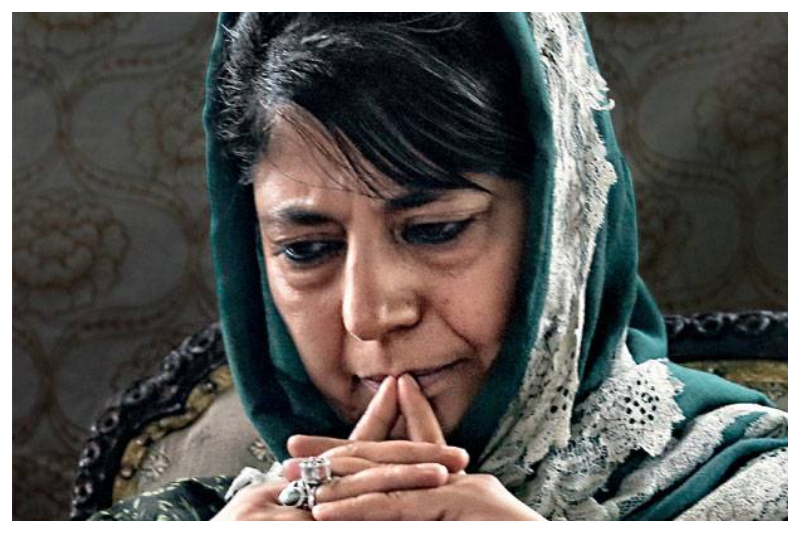 Barely two weeks passed after People's Democratic Party was thrown out of power in Jammu and Kashmir, after the Bharatiya Janata Party took it support back on June 19, signs of cracks are appearing in Mehbooba Mufti's party. Voices against Mufti's strategies and ways of politics have started to erupt, as several MLAs and stalwarts of PDP are seen unhappy.
Former minister in the last PDP-BJP government, Imran Raza Ansari, alleges the party has been hijacked by vested interests of few leaders, adding that Mufti had neglected party members and chose cronies to rule the government, reports Indian Express. The Shia leader attacked PDP chief that she allowed herself to be swayed away four or five people around her, against her better judgment abilities. Ansari was of the opinion that due to her mistake, leaders in the party are in a state of shock and do not know what to do.
ALSO READ: 'Hum-Tum' episode between PDP-BJP ends
Ansari's comments were an addition to his uncle's – Abid Hussain Ansari, also a PDP legislator and a Shia leader representing Zadibal in Srinagar – allegations who stated that Mufti is running the party like a "family fiefdom" and that is why is appointed her brother Tassaduq Mufti as a minister.
Imran, who also represents Pattan, said that for over a year they he has been telling Mufti that the government is not functioning properly, but each time he was shouted at instead of taking actions. He also alleged that the party has become a party being run by 'uncles, aunts, brothers and other family members', with no resemblance to the late Mufti Mohammad Sayeed.
ALSO READ: BJP-PDP honeymoon ends for 'untenable' relationship
He said, "MLAs want elections but the party has taken the position that the Assembly will stay under suspended animation, and this is on the suggestion of people who do not have a single vote to their name." Making it clear that he and his uncle have distanced themselves from the PDP, Ansari had said to IE, "I haven't resigned yet but I have distanced myself from the leadership of the party. We (he and uncle Abid Ansari) will not contest elections with the PDP."
Imran Ansari blamed Mufti for coalition failure with BJP saying that it was her incompetence that PDP suffered. He stated  that due to her vested interest and on advice of few cronies, she is dismantling whatever Mufti Mohammad Sayeed had created. Ansari recalled that Mufti Mohammad Sayeed never let Sartaj Madni (Mehbooba's maternal uncle) come close to him, but Madni was running the show in our government."
Ansari further added that other MLA from PDP have supported his views and rest will follow soon. Naming PDP's Tangmarg MLA Abbas Wani, Ansari said that the leader share similar views. However, PDP vice-president Sartaj Madni said that PDP is a democratic party and they respect everyone's opinion. Madni said that they are trying to reach out to Ansari and others who are angry with with issues.
ALSO READ: Mehbooba Mufti Quits, Jammu And Kashmir set for Governor's Rule: Major key factor's
Since Ansari is and influential leader of the Shias, constituting a  sizeable vote share in at least four constituencies — his home constituency Pattan, uncle Abid Ansari's constituency Zadibal, and Hajin and Tangmarg, PDP do not want to lose them. They had been with the Congress and NC earlier. But, PDP had too dismissed media reports of holding talks with the Congress leadership in Delhi on government formation in J&K.
Photo Courtesy: India Today