Mumbai witnesses noisy Diwali this year, flouted SC Diwali order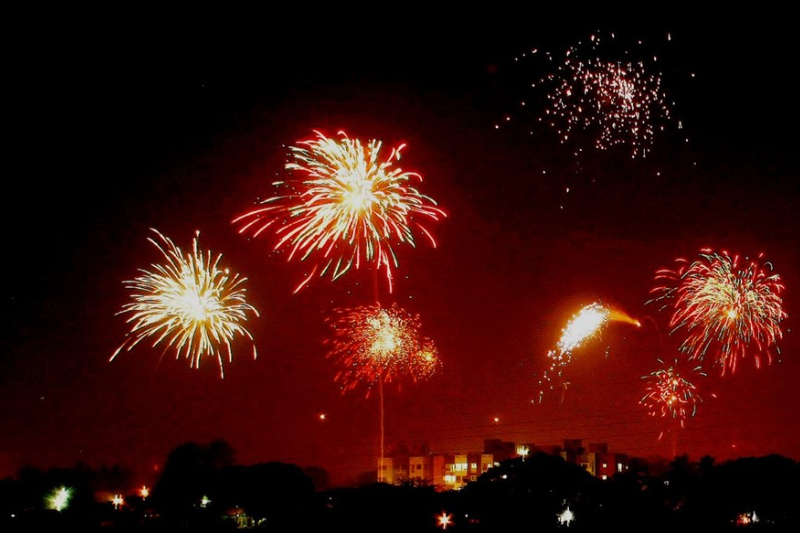 Despite Supreme Court order of not to burst firecrackers after 10 pm, India's financial capital, Mumbai witnessed noisy Diwali this year. Several areas in the city witnessed a dangerous noise level on Wednesday night.
As of now, Mumbai police have detained seven people for defying the top court order of bursting firecrackers between 8 pm to 10 pm only. Mumbaikar's did not seem to comply the Court Diwali order and continued to burst firecrackers long after the deadline.
Environment activist, Sumaira Abdulali's team conducted noise level tests at several places across the city such as Bandra, Worli, Juhu and Santacruz, on Wednesday night. "At some places, noise up to 114.1 decibels was recorded against the permissible limit of 55 decibels in residential areas," she told PTI.
"All I can say is that the Supreme Court's guidelines were flouted, but the state government and its machinery tried their best to check people and adhere to the permissible time limit. Since the last few years, the noise level is coming down," she told PTI.
Abdulali said that NGO Awaaz Foundation's report indicates that all firecrackers tested by it are unsafe for human health and that none of them could be classified as 'green'. She reiterated her demand for the state government's intervention to facilitate a proper chemical analysis of firecrackers.
The Twitter handle of Mumbai Police also flooded with complaints and violation of the Supreme Court's directives on bursting of firecrackers beyond the deadline set by the apex court.
The complainants were asked to approach their area police station, "We have asked all police stations to follow the Supreme Court's guidelines on bursting firecrackers and to ensure action against those violating it," Mumbai Police spokesperson Manjunath Singe told PTI.
Mani Kumar Iyer, a resident of suburban Ghatkopar, complained that some people continued bursting crackers till late night. "There were no one to check them," he quoted by news agency PTI as saying.
Also read: Delhi: Air quality reaches to severe category after Diwali