Fuel prices in India likely to fall further, check today's price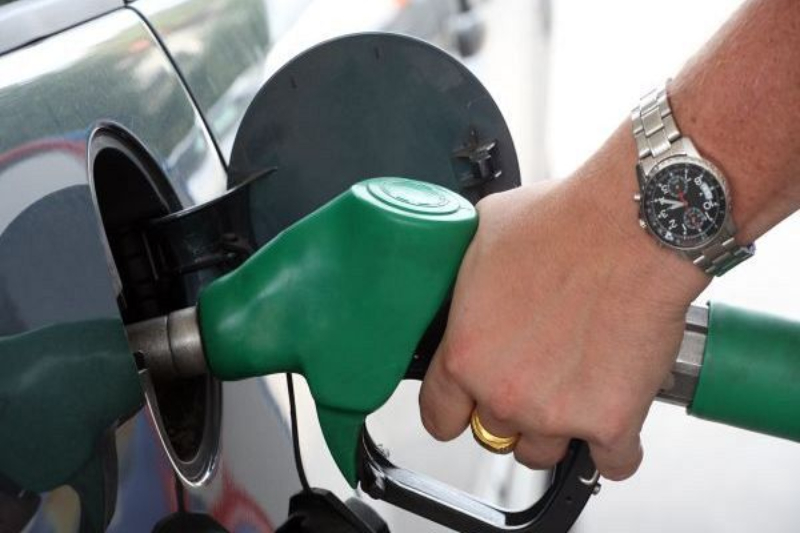 Fuel prices in India continue to decrease with each passing day. As the festival of light—Diwali —  is being celebrated across the country, state-run oil marketing companies reportedly cut petrol price by 21 paise per litre and diesel price by 18 paise per litre.
Petrol and diesel are being sold in Delhi at Rs 78.06  and Rs 72.74 per litre respectively. Petrol and diesel are being retailed in Mumbai at Rs 83.57 and Rs 76.22  per litre respectively. The petrol and diesel prices have been decreased by Rs 0.15 paise per litre in Delhi, while petrol and diesel prices in Mumbai decreased by Rs 0.15 and Rs 0.16 paise per litre respectively on Friday.
It is to be noted that, prices of fuels in India have not been increased from last three weeks. The automobile fuel prices are likely to further decline after falling sharply for three weeks with international crude rates slip below $72 a barrel and rupee remains stable.
Oil marketing companies, which control 90 percent of the petrol and diesel retailing market sets everyday local rates for fuel after factoring in international fuel rates and the currency movement for the past fortnight.
On Thursday, petrol in Delhi was being sold at Rs 78.21 per litre, Rs 83.72 in Mumbai, Rs 78.84 in Bengaluru, Rs 81.24 in Chennai, and Rs 80.13 in Kolkata. Meanwhile, Diesel was being retailed at Rs 72.89 in Delhi, Rs 76.38 in Mumbai, Rs 73.28 in Bengaluru, Rs 77.05 in Chennai and Rs 74.75 in Kolkata.
If we look at the Fuel price chart, Petrol price has been reduced by Rs 4.62 a litre and diesel by Rs 2.8 per litre since October 17, when the current price decline started. Prices eased after that because of intervention by the central government and falling crude oil prices.
Not only has the central government cut the excise duty on fuel, but several state governments have also decreased sales tax or VAT. Besides, oil marketing companies are also bearing a loss of Re 1 per litre on instructions from the finance ministry.
According to reports, on Thursday, China reported record crude imports leading to an increase in oil rates. Brent crude oil futures were trading at $72.27 a barrel, up 21 cents, or 0.3%, from their last close. US West Texas Intermediate (WTI) crude futures were at $61.95 per barrel, up 28 cents, or 0.4%, from their previous settlement.
Oil prices have reportedly decreased by around $15 in less than a month after peaking in early October, reaching their highest level in two-and-a-half years, with a barrel of Brent at over $85.
Brent has lost more than 16% in value since early October, while WTI has declined by more than 18% since then.
Also read: Fuel price drop: Petrol costs Rs 83.72 per litre in Mumbai, Rs 78.21 per litre in Delhi