Mumbai Rains: 3 Killed Several Critically Injured In Govandi Building Collapse
3 killed as building collapses in Mumbai amid heavy rainfall, several critical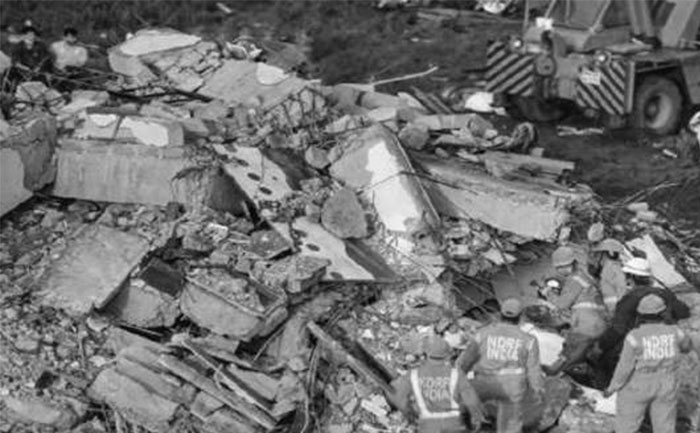 Rains have been battering Mumbai for the past couple of days. The city is not only facing waterlogging issues but also fear. A number of residential properties are on the verge of collapse. Now a building in Mumbai has fallen due to the incessant rains It has killed more than 3 and injured many critically. The shocking incident took place at plot number 3 of Shivaji Nagar in the Govandi area of Mumbai.
#UPDATE | Death toll rises to four in the incident where a building collapsed in Govandi area of Mumbai. All of them are members of the same family. A total of 11 people injured.

— ANI (@ANI) July 23, 2021
ANI reports that four people have been killed. All of them are members of the same family. A total of 11 people are injured in the incident.
BMC and fire brigade personnel have reached the spot.  A BMC officer said, "Seven fire engines and one rescue van of the fire brigade, and personnel of the police as well as other agencies reached the spot and launched a search and rescue operation,"
As reported by sources to Indiatv, the injured were sent to Rajawadi hospital and Sion hospital, two others are undergoing treatment and their condition is stable.
Maharashtra is facing the brunt of the monsoon season as heavy rains are battering the state for the past few days. Mumbai too is reeling under heavy rains lashing the city. 30 people have been killed and many more injured in incidents across the island city.
Also Read: Mumbai Rains: 15 Die, Several Feared Trapped After Landslides