Mumbai: Suburbs Witness Heavy Rain, Predicting Outpour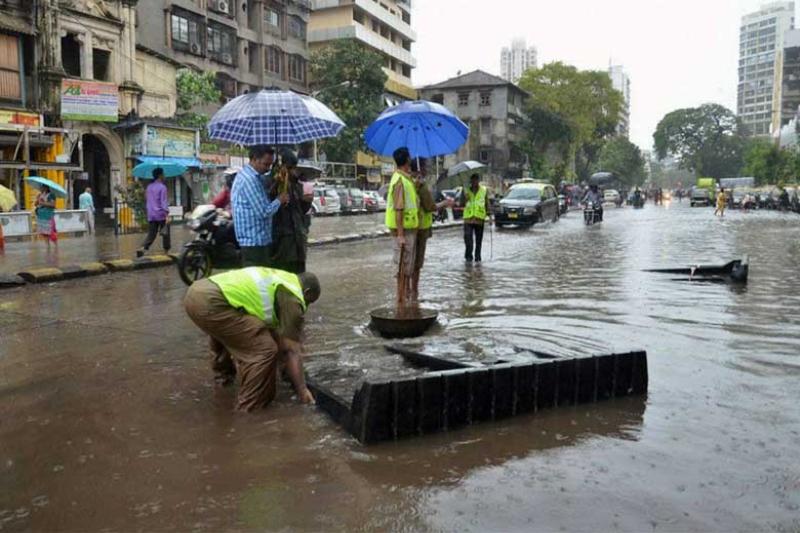 On Sunday, 24th June 2018, the city of dreams witnessed heavy rain, the western suburb Malad received maximum rainfall of 110.8mm followed by Powai that is 78mm as reported by India Meteorological Department. It was very obvious to know that the flight operations will get affected due to such heavy rainfall hence there was a bit of delay experienced but the body managed to clear it out. Where as the train services were affected in afternoon but still managed to be on time in the evening.
While the IMD Santacruz obeservatory recorded 94.7mm rainfall between 8.30am and 8.30pm, the Colaba observatory recorded 16.6mm. In contrast, the Santacruz observatory had recorded just 31.7mm rainfall and the Colaba observatory 151mm from 8.30am-8.30am between June 23-24. IMD's forecast for Monday that is today, 25th June 2018, is irregular rains in the city and suburbs with heavy to very heavy rainfall not at every places.
The delay in arrival of the flights was experienced in the Sunday afternoon. Though the main runway was closed for flight operations for about 30 minutes but four go-arounds managed to load of landing the fligts. According to the TOI report the MIAL spokesperson said that "The main runway was non-operational from 3.43pm to 4.17pm for maintenance." During that period all the flight operations were moved to secondary runway.
Railway passengers were irritated due to the rain and megablocks both at a same time. Moreover the megablock was experienced on Central as well as Western Railway passengers as the services were delayed by 15-20 minutes expected time.
Many of Mumbaikars who were aware about the weather forecast were commenting that heavy showers were due to a cyclonic circulation over the north Konkan and adjoining south Gujarat and another circulation in the Bay of Bengal.
Ajay Kumar, scientist from IMD Mumbai, said "We expect rain activity to increase in the coming week, with scattered heavy to very heavy rain on June 27-28 in parts of north Konkan, including Mumbai".