World Cup 2018: Colombia thrash Poland 3-0 to stay alive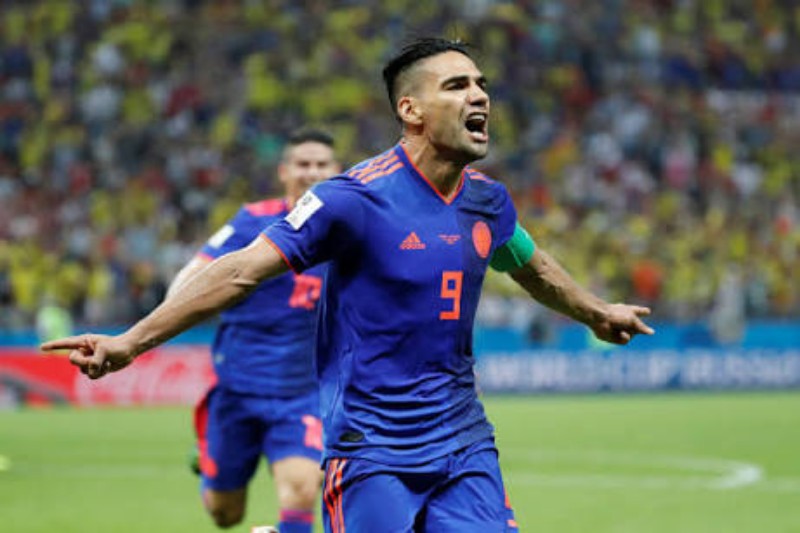 Radamel Falcao scored his first World Cup goal as Colombia thrashed Poland 3-0 to ensure their maiden victory at the Kazan Arena on Sunday. It kept 'Los Cafeteros' still alive in the campaign but knocked the Polish out, who have lost two in two matches.
After both sides got to a worst possible start with defeats in their opening matches, this game was billed as one neither could afford to lose but while it was expected to be a clash between lives and hopes of two nations, it ended up being a one sided affair – Poland appearing only in sniffs, as Colombia ran riot.
Yet it was the 'White and Reds' who began well with their opposition finding it tough to settle. Poland came close to scoring twice but Robert Lewandowski, who for long has been a goal-machine for Bayern Munich failed to score each time. Age seemed to have taken over him and surprisingly while he was to be their best player at the biggest stage he actually looked their worst, missing a golden opportunity to score past David Ospina after getting to the end of a long ball at the half-hour mark.
But while Poland miscued their close chances, Colombia after a hiatus of injuries and early anxiousness gained their momentum eventually going ahead in the 40th minute when Yuri Mina scored from a powerful header.
For a centre-back Mina has a great knack for scoring and this was his fourth in just 13 games but ironically the man who should have scored found none coming his way. Lewandowski's best chance was a long ranger that drew the best out of Ospina at goal. Apart from that he endured another isolated and quiet evening just like most of his teammates did and paid the price with an early exit.
In contrast his counterpart Falcao who is also playing his debut World Cup after sitting out of the last because of an injury, led from the front even getting a goal in the 70th minute after Juan Quintero found him with a delicate through ball, which 'El Tigre' calmly flicked over a rushing Wojciech Szczęsny at goal.
It wasn't to be the end for Colombia and five minutes later they added another, this time Juan Cuadrado finding the net after James Rodriguez had found the Juventus man with one peach of a ball, which he buried with a low shot into the left corner. It summed up a great evening for the North Americans bringing them back into contention for the knockout stages.
Poland meanwhile became the first European team to exit having failed to win a single game after two round of matches.