Mumbai: Minor drowns in Banganga during devotees' rituals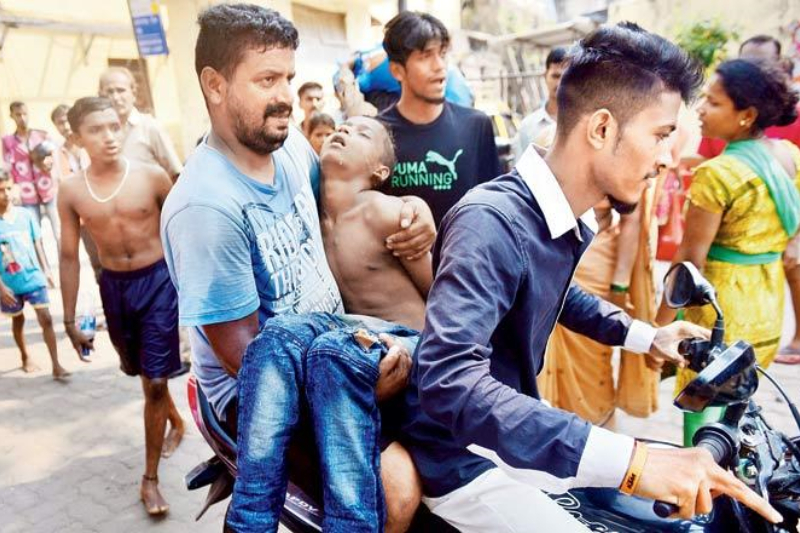 A 15-year-old Shiva Raju Koli drowned in Banganga on Monday. Due to unavailability of the ambulance, he was taken to hospital on a motorbike but was declared brought dead. The deceased was a resident of Matunga.
Several residents expressed their anger about the lack of preparedness to ensure safety at Banganga, where thousands of devotees pay a visit every year during this period of pitur-pakhsa ritual. It is a ritual where-in departed souls are remembered and paid homage.
Shiva had accompanied his aunt, who is a contract labour at the spot for cleaning up. His aunt realised, Shiva was missing and she could not find him even after searching him for half-an-hour. Later, locals were asked to look for him underwater, some residents who were regular swimmers jumped inside the tank and found Shiva.
"They brought him out, but he was unconscious and not breathing. We took him to the nearby dispensary immediately where we were told that he has to be rushed to the hospital. But there was no ambulance, and the fire engine was away from the tank, which would have caused more delay. Hence, we ferried him on the bike to St Elizabeth Hospital in Walkeshwar," Mahesh Kudalkar, a local told mid-day.
Shiva's mother Ajima, said that she was not aware that Shiva had gone to Banganga along with his aunt. It was at 3 pm when she received a call, informing her about Shiva's death. Shiva's mother is a sweeper at Lower Parel station.
"Nobody at home knew that Shiva had gone with his aunt. When I left for work and didn't see him around, I thought he was playing somewhere in the locality," she said, crying inconsolably. Former local corporator of the area, Pramod Mandrekar said the exclusion of locals from the management of the event this year is what has led to problems.
"This is the first year locals are not involved in managing the event; they are not only aware of the spot but are also experienced in handling emergency situations. A death has occurred at Banganga after a long time," mid-day reported.
Also read: Mumbai: Inspired by 'Bunty Aur Babli' film, couple rents home, loot & escape