Mumbai: Rly tracks cleaned-up between CSMT and Sandhurst Road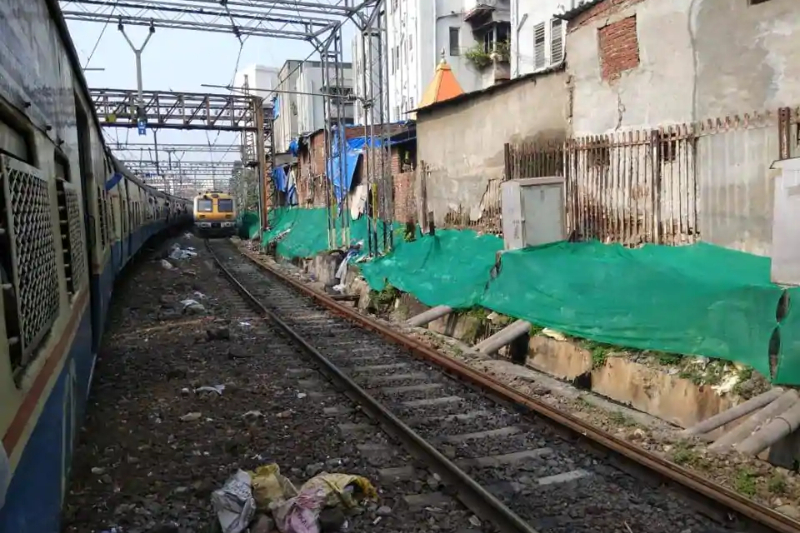 Taking a cognizance into the drug-related activities on the sidelines of the railway tracks between CSMT and Sandhurst Road, the Central Railway (CR) has cleaned-up the stretch totally.
On June 7 this year, at least 10 locals were injured in a clash between Byculla residents and Nigerian drug peddlers, the GRP had requested the CR authorities to clean up the area so that the problem could be solved.
In a comprehensive survey by the GRP, they had found out that the peddlers were using trees and temporary structures to conduct drug-related activities. In fact, the media has also highlighted the activities taking place on the tracks and how the peddlers attacked police teams in the past.
After the request was made by GRP, CR immediately took up the task and cleaned-up the stretch totally. Even a green cloth has been put up along the side of the hutments in order to ensure the area is not misused and it looked tidy. Also, the bushes near Masjid station have been cleared and all the waste kept in sacks to be discarded later. Even a particular area near the station has barricaded.
However, it was a difficult job for CR to maintain vigil on the 4-5 kilometre stretch as the area involves multiple jurisdictions, which include that of GRP, MRA Mary, Azad Maidan, Byculla, Dongri, JJ Marg and Agripada police stations.
Also Read: Mumbai live updates: Bridge collapses on railway track near Andheri