Mumbai: Waterlogging, traffic jams as rain continues to pour down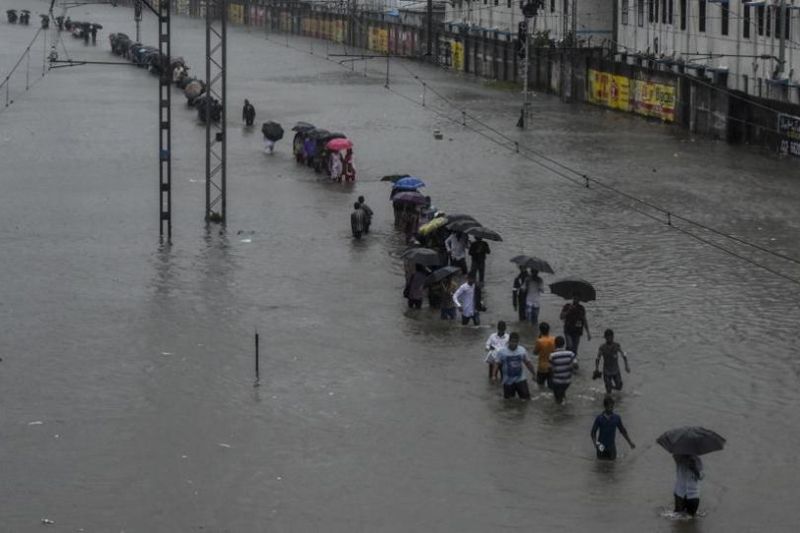 On Sunday, 8th July 2018, at several places heavy rains lashed parts of Mumbai causing water logging and traffic jams.
People were struggling walking in knee-deep water and a car was washed away in Andheri. The areas waterlogged were Andheri, Kurla and Milan subway.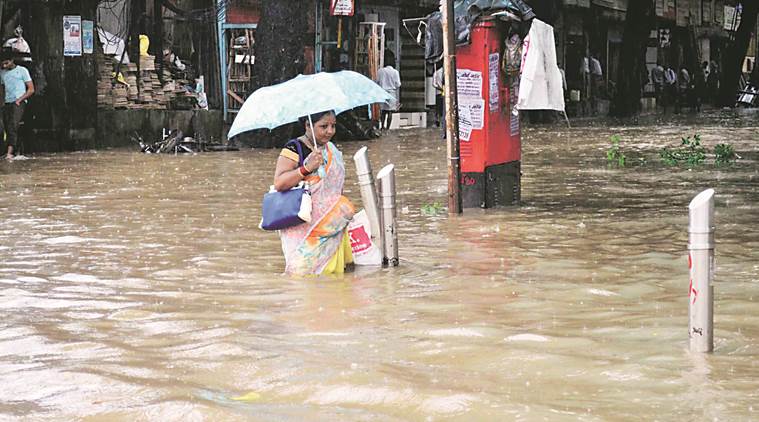 From 2am the traffic police announced the closure of the Ghatkopar railway over bridge as a precautionary measure and also issued an advisory for other waterlogged areas.
#WATCH Vehicles wade the water-logged road in front of Sion police station as heavy rain continues to lash the city of #Mumbai pic.twitter.com/QiAshrEwgr

— ANI (@ANI) July 8, 2018
Only light vehicles were allowed on the Gokhale flyover and heavy vehicles could take the Milan flyover or Thakre flyover Jogeshwari .
Also Read: Cape Town in hope of rainfall for filling city reservoirs
Till 11.30 am, south Mumbai had recorded 19.4mm rain while the suburbs recorded 12mm.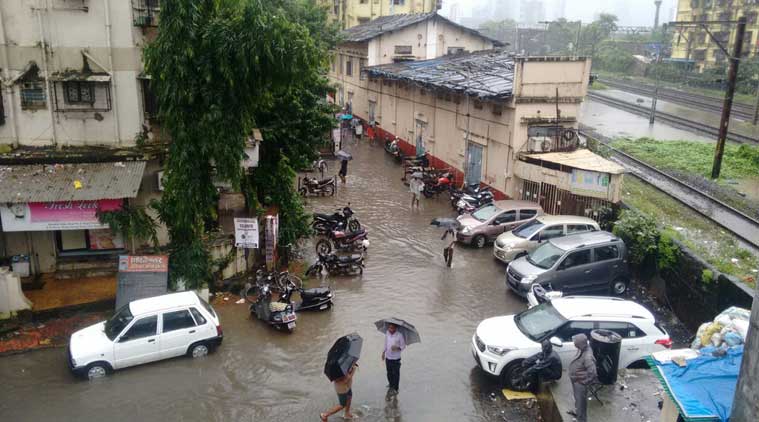 The dense rainfall was observed from Saturday only and since the rain fall is started in the city, it's been consecutive on weekends. This heavy rains lashed parts of Mumbai and neighbouring areas of Navi Mumbai and Kalyan. Two unidentified bodies were fished out from a river in Kalyan in the afternoon, while a 40-year-old woman died of electrocution in Ghatkopar.
#LatestVisuals Streets water-logged as heavy rain continues to lash the city of #Mumbai; Visuals from near Sion police station and King's Circle pic.twitter.com/6lpL3sfxkd

— ANI (@ANI) July 8, 2018
Last week, a pedestrian bridge collapsed near Andheri railway station and held up the city's local train network for hours.
Till Wednesday, the India Meteorological Department (IMD) has predicted scattered heavy rain, with very heavy showers in isolated areas.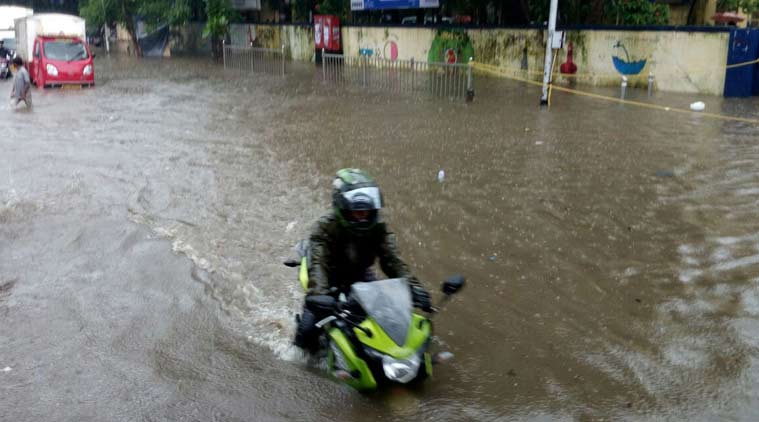 The Met office said, "In the coming days, the intensity of rainfall is expected to increase over Mumbai and its surrounding areas as the low pressure system on the east coast is likely to intensify the offshore trough extending from Gujarat to Kerala, leading to heavy to very heavy rainfall till Wednesday."
Also Read: IMD predicts heavy rainfall for Mumbai