Mumbai's Taj Hotels receives bomb threat, call traced to Pakistan
Taj Hotels in Mumbai Receive Bomb Threat Call 'from Pakistan', Security Beefed Up in Area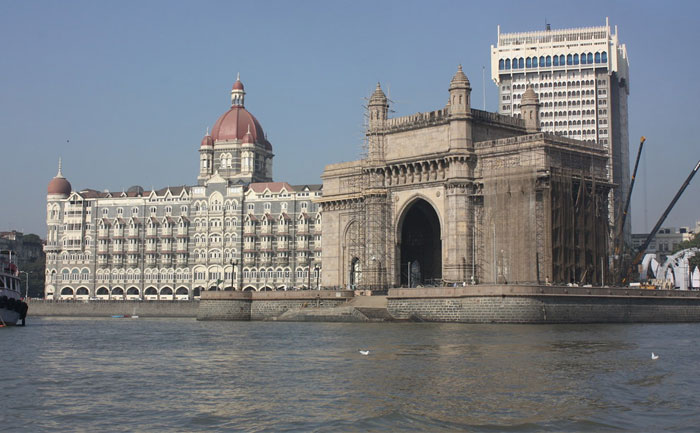 Mumbai's Taj Colaba and Taj Lands End in Bandra have received threat calls on Tuesday from Karachi in Pakistan. A person who claimed to be a member of the Lashkar-e-Taiba (LeT) made a call around 12 midnight. He threatened to blow them up. Soon after the threats, security in ann around the iconic hotel has been beefed up in the area.
As per reports, The caller apparently a member of the Lashkar-e-Taiba (LeT) terror outfit threatened to blow-up the two hotels in Mumbai. The first call was received at around 12:30 am by the Taj Mahal palace staffers. The call was from a Pakistani number. The caller had identified himself as a member of the Lashkar-e-Taiba. He said that the hotel would be attacked by their members.
The report further added, The caller said that everyone saw the terrorist attack on the Karachi Stock Exchange. Now the 26/11 attack in the Taj Hotel will happen once again. The second call was received by the staffers at the Taj Lands End hotel in Bandra. The caller, from Pakistan, threatened to blow up the hotel in a similar manner. Both the calls were received from the same numbers.
Mumbai Police has launched an investigation into the matter and call details are being verified. Coastal patrolling and surveillance have also been increased. Security in and around the two hotels too has been increased.
In 2008, the Mumbai hotel was devastated in the 26/11 terror attack. 166 people were killed and over 300 injured as 10 heavily-armed Lashkar-e-Taiba terrorists from Pakistan created mayhem in Mumbai on November 26, 2008.
Also Read: Karachi Terror Attack: Pakistan Stock Exchange building attacked, 9 killed