Haryana: Mosque built with Hafiz Saeed led Lashkar-e-Taiba funds, says NIA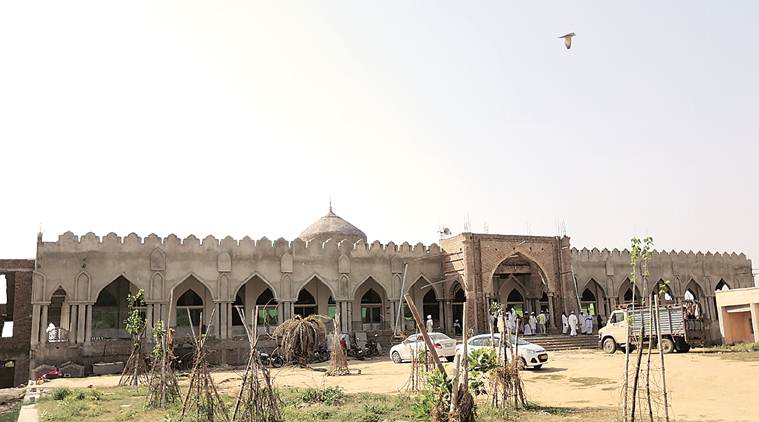 The investigation agency NIA claimed that the mosque in Haryana's Palwal district was built with funds from Pakistan based terrorist Hafiz Saeed led Lashkar-e-Taiba.
The  case was probed by the National Investigation Agency (NIA), and it was found that the mosque Khulafa-e-Rashideen at Uttawar village in Palwal district was funded by Lashkar-e-Taiba.
The revelation comes after the agency arrested three men, including the Imam of the mosque, Mohammed Salman, in connection with a terror funding case. The arrested people were identified as Mohammad Salman, Mohammad Salim and Sajjad Ahmad Wani.
Mohammed Salman and Mohammed Salim live in Delhi, while Ahmad Wani is a resident of Srinagar.
During the investigation, it emerged that the Imam of the Haryana mosque, Mohammad Salman, was in regular touch with a Dubai-based Pakistani national and had received Rs 70 Lakh from the person, who is connected with the deputy chief of Falah-e-Insaniyat Foundation.
Falah-e-Insaniyat Foundation is a Lahore-based organisation established by terrorist outfit Jamat-ud-Dawa. It is a front-end organisation of Lashkar-e-Taiba (LeT), a terror organisation proscribed under the anti-terrorism law.
"The accused person has been receiving funds, sent by FIF operators and his associates, through hawala operators to further their nefarious activities and create unrest in India and carry out terrorist activities," the NIA said.
While, Salman's cousin Yaqub (77) vouches for his innocence and said, "In Islam, betraying the nation is a sin. Hafiz Saeed is a foreigner. A God-fearing man like Salman would never align with him," he was quoted by Indian Express as saying.
The current Imam of the mosque, Mohammed Jamshed, shows a ledger book which has entries of daily expenses. As stated in the Indian Express as saying, "All you will find here is an account of onions, garlic and tomatoes. Our records are absolutely clean. We do not investigate the source of contributions. This mosque has been built with contributions from a lot of people. We do not know where Salman got his money from. But I am not ready to believe he would put dirty money here. If at all it is dirty money, I doubt if he knew that himself."
Also read: Pakistan minister share stage with Hafiz Saeed, pic goes viral