Mustafizur Rahman to miss West Indies Test tour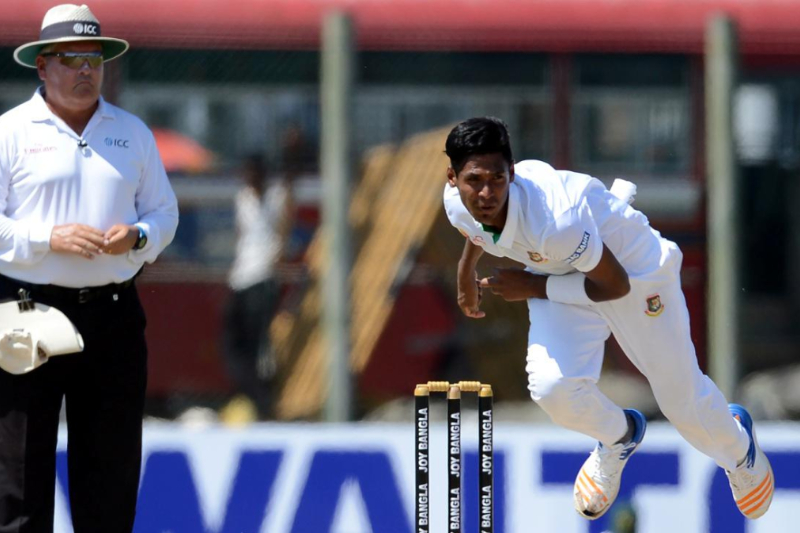 Bangladesh team travel to West Indies in month of July for a Test series. Preparations are in full flow as the visitors look to exploit close to home like conditions. But just like Afghanistan T20 series the Bangla tigers are already on the back foot with their prime bowler Mustafizur Rahman failing to recover from a toe injury.
Mustafizur Rahman played for Mumbai Indians in the recently concluded Indian Premier League 2018. He was picked up by Rohit Sharma led side as a result of his impeccable performance in previous seasons of IPL. He was expected to add great value to the power pack bowling attack but against all odds he proved expensive on many occasions and was rested in the latter part of the tournament.
Also Read:
Many cricket pandits felt that Mustafizur had lost his venomou that intrigued majority of the batsman. This was totally because of injuries and it has to be said that Sunrisers Hyderabad released him at the perfect time. After failing substantially in IPL, his miseries got even worse with a toe injury that he picked up during the campaign.
The injury looked a minor one from the outset but wasn't the case. Post the IPL, he went on to miss the all important three match series against Afghanistan. And many would argue that the 3-0 series defeat would have been avoided if the speedster was available for all three matches.
Making it worse for vibrant Bangla Tigers, the 22 year old was not picked in 15 member squad for the upcoming Test series against West Indies. This arises a big question for sides like Bangladesh who haven't cemented their position firmly on the cricketing map. Is franchise cricket more important than playing for nation?
On the contrary, another IPL star Shakib Al Hasan will lead the team against West Indies from July 4th in the two match Test series.