Myntra Rolls Out Five Days Virtual Comic Con Experience Starting From 8 May 2019
In Myntra Comic Con Event, Avengers & Game of Thrones Fan Can Get Thanos' Gauntlet & GoT Pop-up Book Respectively.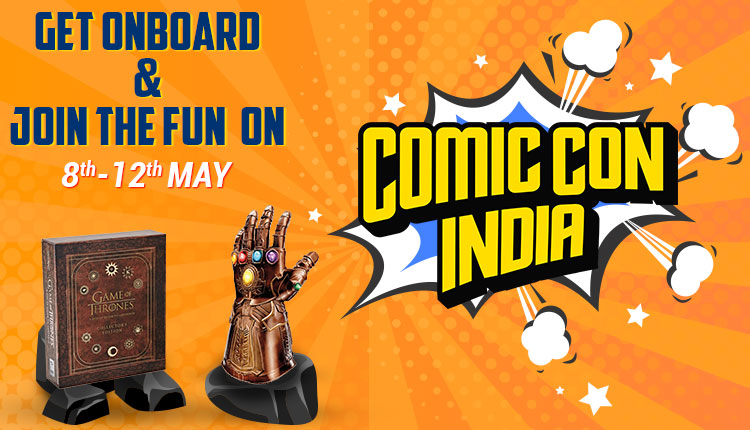 Myntra — an Indian fashion e-commerce company — has finally joined hands with Comic Con India roll out a virtual Comic-Con experience on its platforms starting from today 8 May to 12 May 2019. During this five day event, Myntra will offer Comic related merchandise such as footwear, accessories, and collectibles, Apparel like superhero action figures, comic books, posters and mugs among others.
The Indian online company Myntra is claiming that they will provide over 10,000 products including Superman, Batman, Iron Man, Captain America, Hulk, Deadpool, Harry Potter, Mickey Mouse, Spiderman and Wonder Woman. On its official website, Myntra says that the five days event is going to be Helluva ride.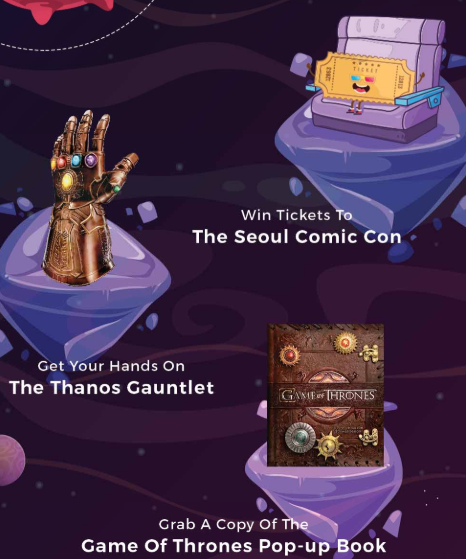 Those who take part in Myntra Comic-Con event might get the chance to win tickets to The Seuol Comic Con, can grab The Thanos Gauntlet and copy of Game of Thrones pop-up book. The company also claimed that they will introduce you to all the superheroes under one roof.
The event will be full of adventures, Mission and riddles that only true Avengers fan can solve. So are you a true Avengers fan?
Speaking about the growth in Superhero merchandise in India over the past few years Myntra told Economic Times, it has witnessed over 50% yearly growth in the sales of superhero merchandise for the past three years, with Captain America and Iron Man being the most sought after superheroes.
"Kook n Keech, the comic merchandise brand of Myntra, has also witnessed over 100% growth year-on-year in the sales of its Games of Thrones collection while the Avengers collection has seen a 30% year-on-year sales growth," the company told ET.
During this five days long event, Kook n Keech will provide licensed products from Marvel, DC, Game of Thrones, Cartoon Network, Star Wars, and Disney among others. In addition, branded merchandise stores like.
"With pop culture being an integral part of fashion, we decided to organise the virtual Comic Con giving fans a chance to experience and shop for their favourite superhero collectibles and merchandise from their homes. It brings with it, all the excitement and experience of the greatest pop cultural event, while also enhancing the user experience by making it thoroughly immersive, through exciting games, quizzes, collectibles, merchandise and more on the platform" Myntra-Jabong head Amar Nagaram told the publication.