Ramadan 2019: Rooh Afza is nowhere to be seen in India during Ramzan
Ramzan Crisis: Shortage of Rooh Afza in Indian Market for Muslims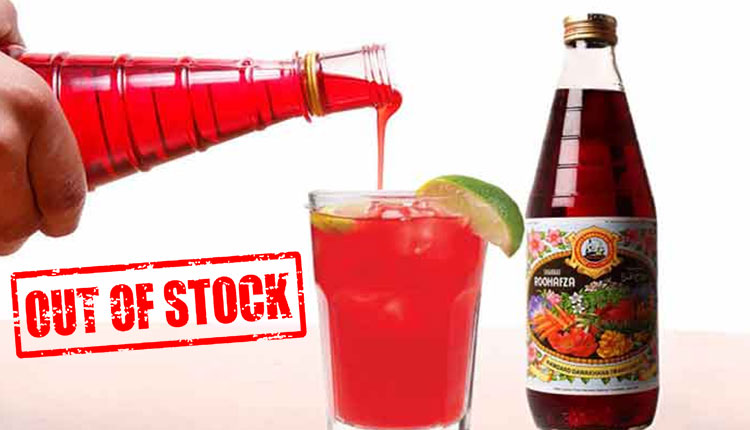 Ramadan 2019 the holy month of fasting has started. But the Muslims in India are facing a huge crisis during the holy month of fasting as popular sherbet Rooh Afza is missing from the markets. Yes, as the Muslims break their fast in the evening their Iftar traditionally consisted of Pakoras, Fruit, Chaat, Dates, and the most loved sherbet Rooh Afza. An Iftari without the popular sherbet is truly incomplete for the community.
RoohAfza the popular drink has been missing from the markets since the past three to four months now. It is also not available online. Hamdard Laboratories the makers of the popular sherbet say that it will be back in the market after 15-20 days that means almost at the end of Ramzan.
Check out some of the reactions here:
In this Ramadan we miss roohafza becoz
Hamdard me kuch accha nahi chal raha
Market me supply hi nahi hai
From chhatisgarh

— Md sakib akhtar (@MdSakibAkhtar1) May 6, 2019
#ramzan without #roohafza at iftaar is unimaginable. My 8 years old has been looking around for it for the past 3 days in all shops. Seems there is shortage of supply #hamdard ?@roohafzaindia

— Anisa Draboo (@Drabooanisa) May 7, 2019
As reported by a source to Dawn, Hamdard has not revealed the reason why they have stopped the production, but it is apparently due to a family dispute. The dispute is said to be between Cheif Mutawalli Abdul Majeed great-grandson of Hakeem Hafiz Abdul Majeed, the Unani medicine practitioner who founded the company.
The report further added, Abdul Majeed's cousin Hammad Ahmed has been trying to take over the company, claiming a rightful inheritance. The legal battle between the two has put a stop to the production of RoohAfza.
We do hope things get resolved soon.
Also Read: Ramadan 2019: These Five Rules You Must Follow During Ramadan Kareem