Naagin 4 Spoiler: Dev and Brinda's new equation of love works as an advantage for Manyata
Naagin Bhagya Ka Zehreela Khel is back with a new twist for its viewers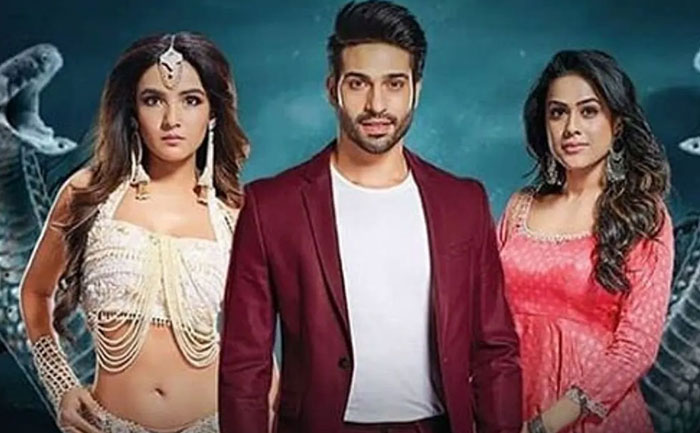 In Naagin Bhagya Ka Zehreela Khel latest episode, Vaishali converses with Pandit ji over the phone and wherein he tells her that he will inform her about the Naagin soon. Meanwhile, Rajat eavesdrop Vaishali. Thereafter, he tells her that he and Brinda will set up Dev with Nayantara but then in return he demands her the house she promised him as well as a small job too. She gives in to his demands.
What's next is, Brinda convinces Dev to come along with her to the Sufi concert with Nayantara and Rajat and her. To which, he agrees. Brinda then gives a thumbs-up to Vaishali. In her room, Brinda's mother packs lunch for her. Following which, Rajat comes there and reveals Brinda about his conversation with Vaishali. In the meantime, Nayantra bids goodbye to her mother Manyata only to go with Dev and others too.
But, somehow, on the way, an earthquake appears and asks Dev to stop the car. In addition to this, it is seen that Manyata is asked by the Pandit to get the book which will eventually help her find her daughter. Following which, she asks her what will she do with Nayantara once she finds her own daughter. Furthermore, Manyata tells him she will take revenge with her real daughter even though she will treat Nayantara the same way.
In the end of the episode, Manyata chants continuously to know her daughter and Brinda begins to turn into a Naagin. In Naagin 4, upcoming twist what's about to happen is that Dev gets shocking realization of his feelings towards Brinda and is unaware of it before.
It is because Dadi makes Dev see what is in his heart whereas Brinda's life is changing completely as well. Manyata and Nayanthara to find out about Brinda and her real Naagin powers because of which they plan to use her.
Furthermore, Manyata uses her motherhood drama and is ready to take things forward to the next level. Also, Manyata to use Brinda for her deadly revenge. But what's going to happen is Dev's love for Brinda will be an advantage for Manyata as she is ready to take things ahead.
Also Read: Naagin Bhagya Ka Zehreela Khel: Nayanthara Is Fearless And Daring Fight Queen