Namaste England review: Arjun Kapoor-Parineeti Chopra starrer is a cliche love story with too many hugs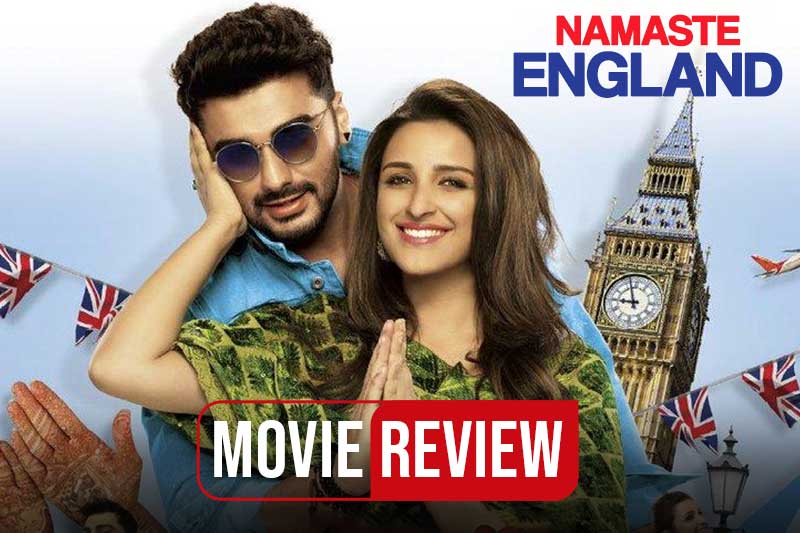 Director: Vipul Amrutlal Shah
Cast: Arjun Kapoor, Parineeti Chopra, Aditya Seal
Rating: 2/5
Namaste England starring Arjun Kapoor and Parineeti Chopra in pivotal roles is a classic boy-meets-girl story and only goes downhill as it progresses. Arjun Kapoor has been ogling an excessively dolled up Parineeti Chopra across festivals, never managing to know her name or mustering the courage to express his love.
Their relationship seems to be as flat as a cold drink which has been left open for long. Through the course of 140 long minutes viewers will feel they are stuck in a time capsule and headed back to the regressive 1990s Bollywood.
Jasmeet is happy to date and marry Param, only on one condition that he will let her work, something her family forbids her to do. He happily obliges because everytime they hug, he gets dirty thoughts in his head.
Param isn't brave to stand up for her when it's time for marriage. His family doesn't want her to work after she gets married. Cut to Jasmeet crying and Param consoling her with, what else, a hug. In the trailer also, there was a part where we could see them hugging so many times.
Jasmeet has ambitions and she heads to England to realise her professional dream. Arjun then embarks on the most extraordinarily unbelievable journey to get to her, uses the jealousy tactic.
The film conveys the message that it is easier to get married and harder to stay in love.
Also read: Namaste England trailer 2: Arjun Kapoor tries to make Parineeti Chopra jealous