Nana Patekar can't remember touching Tanushree Dutta! (Watch Video)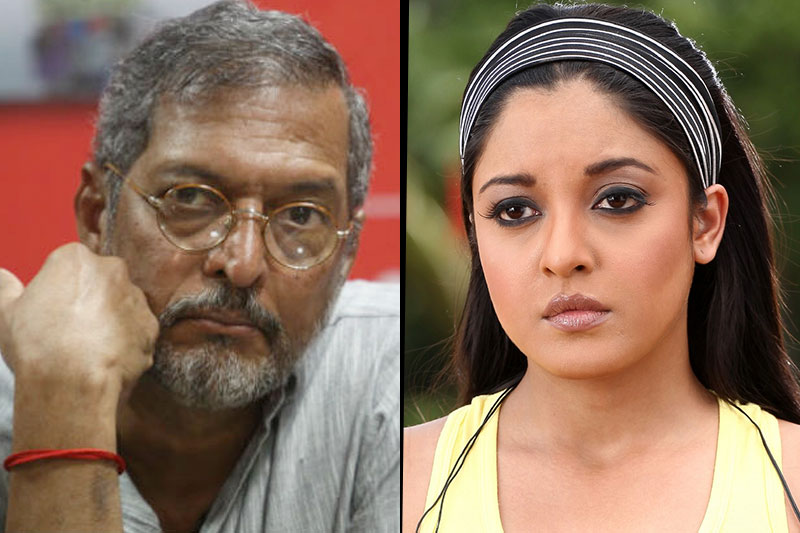 Actress Tanushree Dutta's return to India after a decade is not a happy feeling for the Bollywood industry. Accusing actor Nana Patekar of sexual harassment on the sets of the movie 'Horn Ok Pleassss' in 2008 has started a new controversy. However, Patekar was of the opinion that he never harassed Dutta and asked what exactly she means by sexual harassment!
Dutta had filed a formal complaint that she was sexually assaulted when she refused to do an intimate dance number with Nana Patekar. She also alleged that Patekar even sent goons to attack her when she was inside her car. Adding more spice, Dutta named choreographer Ganesh Acharya, producer Sami Siddiqui, and director Rakesh Sarang for being moot spectators.
However, reacting on the allegations, Patekar said, as reported by Mirror Now, "What does she mean by sexual harassment? There were 50-100 people on set with me [at that time]…" Seeking an apology, Patekar had sent a legal notice to Dutta. Soon after returning to Mumbai, Patekar was hounded by the media and when question, he said, "Mai iska jawab de chuka hoon. Jo jhhooth hai wo jhhooth hi hai."
Denying all the claims of Dutta, Patekar called her as 'Bacchi' (Child). He said, as shown in the video, "Mere toh koi sambandh nahi hain isse. Maine kab touch mujhe nehi yaad hain. Ek toh poore gaane main unhe mujhe chuna hain, mujhe unhe chuna nahi hain. Main toh door bhaag ta hun."
It is to be known that on Monday that both Nana Patekar and Ganesh Acharya are going to address the media. It would be interesting to see what comes out of the Pandora box now.
Here's the video below.
ALSO READ: After Anurag, Vikramaditya Motwane calls Vikas Bahl sexual predator