Alexis Sanchez seals dramatic 3-2 comeback win for Manchester United over Newcastle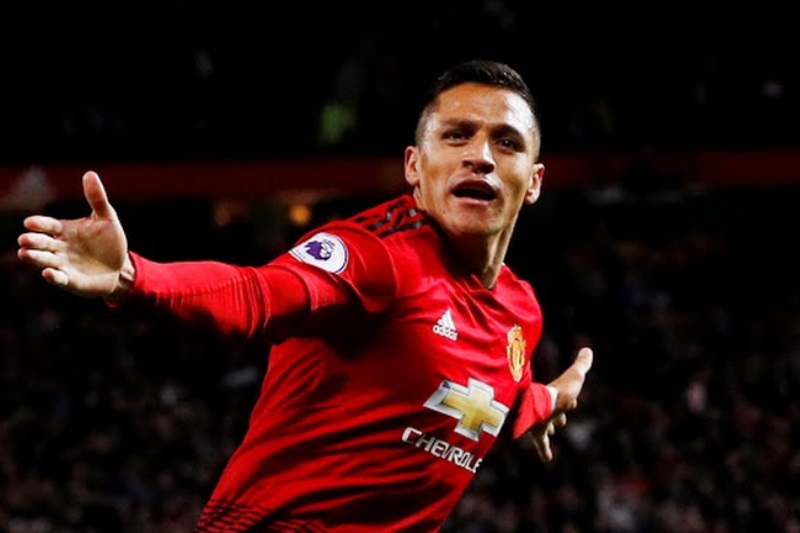 Manchester United battled from two goals down to beat Newcastle United 3-2 and clinch their first home win in five games at Old Trafford on Sunday.
United left it late after a horrendous first-half display to beat the Magpies as substitute Alexis Sanchez scored from a 90th-minute header to ease some pressure on manager Jose Mourinho, who has come under heavy scrutiny in recent times following some poor results in all competitions.
Winless in their last seven games in the Premier League, Newcastle finally looked to have got some mojo back with a 2-0 lead inside 10 minutes against the Red Devils. Ayoze Perez broke open the United defence after Nemanja Matic failed to intercept a throw in midfield. Perez found Kenedy with a pass before the Brazilian turned Ashley Young outside on the run slotting the ball past David de Gea.
Three minutes later the visitors doubled their lead as United once again failed to close down Jonjo Shelvey allowing him to run clear into the box, where Muto wriggled past Young to fire home Newcastle's second inside 10 minutes.
It was the first time Manchester United had gone down twice inside 10 minutes at Old Trafford in the Premier League era.
With his defence in tumbles and players shocked to have conceded twice in such manners, Mourinho hurled off Eric Bailly after just 19 minutes and brought on Juan Mata. Scott McTominay was then sacrificed for Marouane Fellaini as Mourinho went for a defence of Paul Pogba, Matic and Chris Smalling.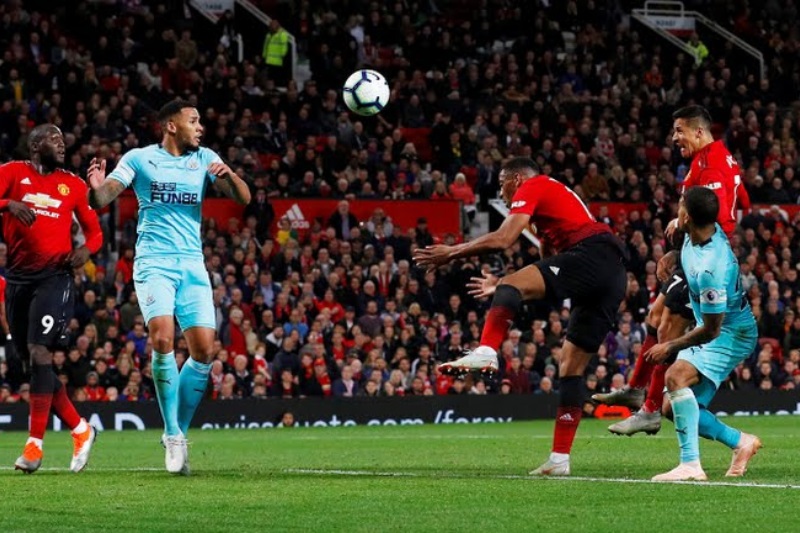 Alexis Sanchez was introduced for a disappointing Marcus Rashford, who had until then squandered two golden opportunities to put the home side on level. Romelu Lukaku had found the teenage forward clear with a lofted cross in the first half but Rashford glanced his header wide. Then Pogba found him with a similar cross in the second half, but once the forward blasted his header off-target.
Also Read: La Liga: Real Madrid suffer shocking loss to Alaves
Sanchez' introduction, however, seemed to have brought some calmness and soon United pulled one back through a Mata free-kick in the 70th minute.
The goal sizzled out the threat in Newcastle United, who looked to have lost both belief and shape as United equalled the scores with a proper worked-out goal six minutes later. Anthony Martial initiated the attack exchanging a fine one-two with Pogba, whose backheel sent the Frenchman into the box and he scored, sending the ball into the right corner.
United were by now more confident and looked well set for another goal but Newcastle goalkeeper Martin Dubravka kept his side on the contest with two brilliant saves, first from Pogba and then a Chris Smalling ripper.
But just when it seemed the game would settle for a draw, substitute Sanchez, one of the chief underperformers under Mourinho, headed-in Young's cross at the far post to send Old Trafford into a frenzy.
Image Source: Reuters