Nani and Shraddha Srinath Starrer 'Jersey' To Release On April 19
Gowtham Tinnanuri's directorial and Nani-Shraddha Srinath starrer Jersey will be released on April 19. Tinnanuri said that Jersey is more than Cricket.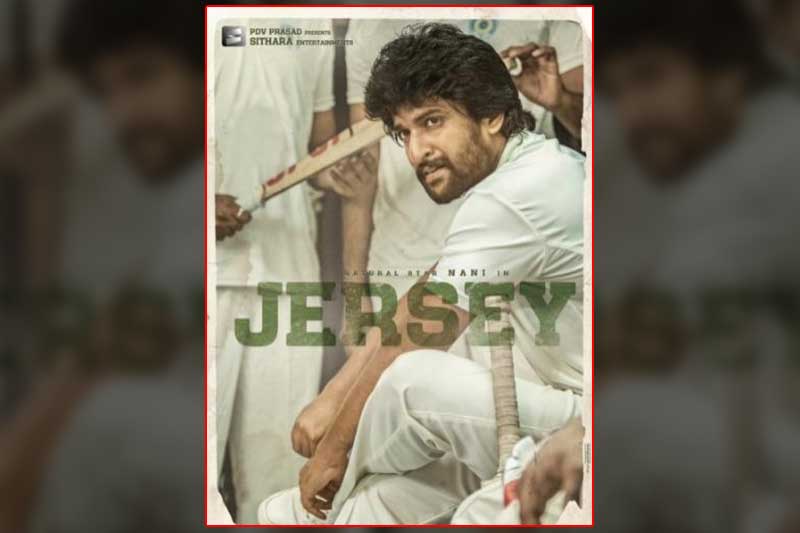 Jersey, a Telugu Sports drama based on the life of Indian Cricketer Raman Lamba will be released on April 19 this year. Directed by Gowtham Tinnanuri and produced by Suryadevara Naga Vamsi, Jersey features Nani and Shraddha Srinath in the lead role while Sathyaraj, Brahmaji and Ronit Kamra will be seen in vital roles in the film. Sithara Entertainment has just announced that they have concluded the shooting of Jersey and its ready to hit the theatres.
The film will tell us the story of Indian cricketer Raman Lamba who died at the age of 38 after being hit on the temporal bone by a cricketer ball while fielding in Bangladesh's league cricket. However,  Gowtham Tinnanuri confirmed that there's more to the film, not just the game. Cricket will be in the backdrop and it is mainly an emotional drama between a father and a son.
The director of Jersey quoted by Zee News as saying  "The movie came out as we envisioned. We are thrilled to see how audiences will react to it. We hope people will like and enjoy it. We want to show the story and have done our best."
The makers of the film have already released two songs which have been liked by the audience and received rave reviews from all walks of life.
"We will come with a good film on April 19 for Telugu audiences and hope they will encourage us again. The second single from the film, Spot Jersey is released a few days ago and it went viral for all its lyrics. First single Adhento Unnapatuga, which is a breezy song, received tremendous response from the listeners," said the producer.