Narappa Trailer: Venkatesh and Priyamani are intriguing in Telugu remake of Asuran
The official trailer for the upcoming film- Narappa has been unleashed today. Venkatesh and Priyamani appear intriguing in the Telugu remake of Asuran (Tamil film)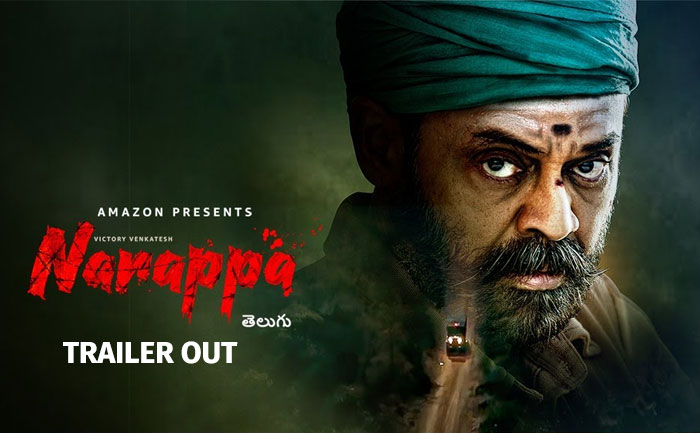 South superstars, Venkatesh and Priyamani will be seen sharing the screen space in the upcoming Telugu film- Narappa. It is an official Telugu remake of the Tamil film, Asuran. The official trailer video has been unleashed today and both the lead stars appear intriguing. Set in the backdrop of racism and the caste system that is rooted deep in our society.
The trailer video for Narappa starts off featuring Venkatesh and Priyamani in never-before-seen avatars. Their appearance in the trailer video is enough to create much anticipation for the release. The film's story takes us to the pervasive caste system and powerful evil men taking their caste pride too seriously while making the poor people suffer. From the actor's intriguing looks to sharp action scenes and heavy dialogues, the trailer video raises many questions in the viewer's mind.
Here check out the official trailer of Narappa:
Are you looking forward to this film? Do let us know.
While talking about this upcoming film, producer, Suresh Babu said in a statement that, "Narappa is a story that holds a special place in our hearts. Its narrative is layered and quite thought-provoking. From Venkatesh to Priyamani, every cast, as well as crew members, have put in an incredible amount of love and dedication to bring this story alive. We wanted every viewer to leave with more than just a story and that is exactly what this gripping drama has to offer."
Venkatesh will be seen portraying a double role in the flick.
For more such updates, stay hooked on to The Live Mirror.
Also Read: Narappa Poster: Venkatesh Daggubati Starrer To Be Released On THIS Date