Narendra Modi to inaugurate 'Statue of Unity' on October 31: Vijay Rupani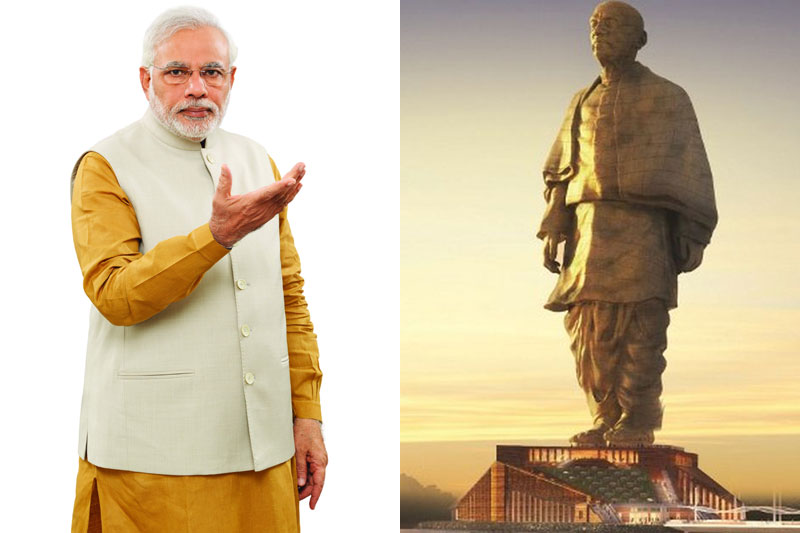 The Chief Minister of Gujarat Vijay Rupani announced on Sunday that Prime Minister Narendra Modi will inaugurate the statue of Sardar Vallabhbhai Patel on the birth anniversary of India's first home minister on October 31. According to the Gujarat government, this statue — Statue of Unity — is the world's tallest.
Addressing the press, on the sidelines of the National Executive meeting of the Bharatiya Janata Party, CM Rupani said that the statue with a height of 182 metres will be a symbol of the country's unity and integrity.
Rupani said that the government of Gujarat and BJP has collected iron, soil and water from across the country to use them to build the statue in the state. this decision was taken by the PM in 2013, when he was the CH of Gujarat.
पीएम मोदी ने गुजरात के मुख्यमंत्री के रूप में सरदार वल्लभ भाई पटेल की प्रतिमा बनाने का जो संकल्प लिया था वो अब पूरा होने जा रहा है, 31 अक्टूबर 2018 को सरदार वल्लभ भाई पटेल की जन्म जयंती पर दुनिया की सबसे पड़ी प्रतिमा 'Statue of Unity' का लोकार्पण किया जायेगा: श्री @vijayrupanibjp pic.twitter.com/Zhw5ELI9IG

— BJP (@BJP4India) September 9, 2018
आज कुछ लोग देश की एकता और अखंडता और साथ ही समाज को तोड़ने का काम कर रहें है उसके सामने एकता के प्रतिक के रूप में 'Statue of Unity' खड़ा होने जा रहा है जो देश के लिए एक गौरव की बात बनेगा : श्री @vijayrupanibjp #BJPNEC2018 pic.twitter.com/56RMlfm3HZ

— BJP (@BJP4India) September 9, 2018
ALSO READ: Congress lacks 'Neta, Neeti and Ranneeti': Prakash Javadekar