Mob lynchers cannot be nationalists, says Venkaiah Naidu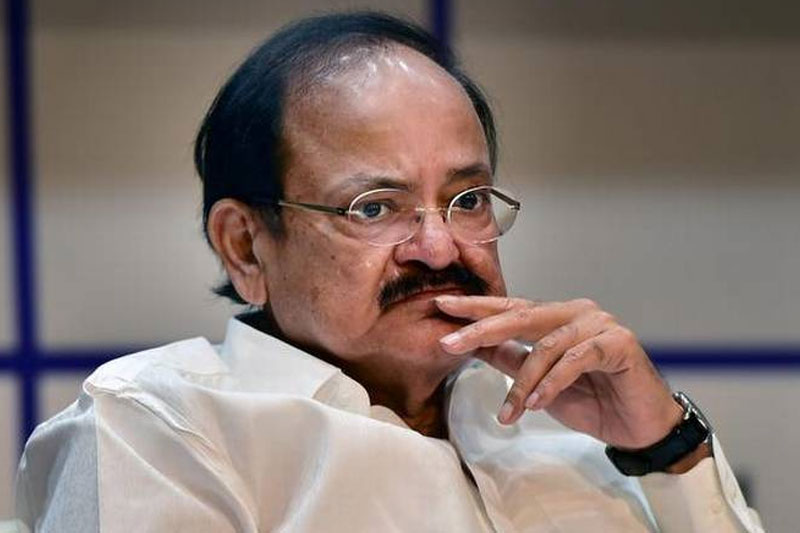 Vice President M Venkaiah Naidu on Sunday said that those people involved in heinous crimes like lynching and incidents of hate have no right to call themselves as nationalists. He was of the opinion that the only legislation alone can not help the situation change, but the societal behaviour has to change.
Expressing his opinion on the rising incidents, Naidu stated that politicisation of lynching is not appropriate and linking them with politics will damage the image of the country, reports Indian Express.  He said, "Societal change (is needed). This (lynching) is not because of this party or that party. The moment you attribute it to these parties, the cause is lost. That is what is happening, let me be very frank."
The Vice President was of the opinion that lynchings are not new in the country and politicising these incidents should not be done. He stated that along with the legislation, society has to play an important role. He said, "It is the societal behaviour that has to change…when you kill the other man, how can you call yourself nationalist. On the basis of religion, on the basis of caste or on the basis of colour, or on the basis of gender, you discriminate. Nationalism, Bharat Mata Ki Jai has a wider meaning."
As per the government record, nine people were lynched in the country in last one year and opposition has targetted the Union government for not taking appropriate action against the accused. While acting on the rising incident of lynchings, the Supreme Court had said on July 17 that "horrendous acts of mobocracy" cannot be allowed to overrun the law of the land and issued a slew of guidelines to deal with these crimes. The Union government constituted a panel to look into these matters soon after that.
ALSO READ: PM Narendra Modi on mob lynchings: Rise above politics and ensure peace