Narendra Modi: Opposition netas lying machines, fire off lies like AK-47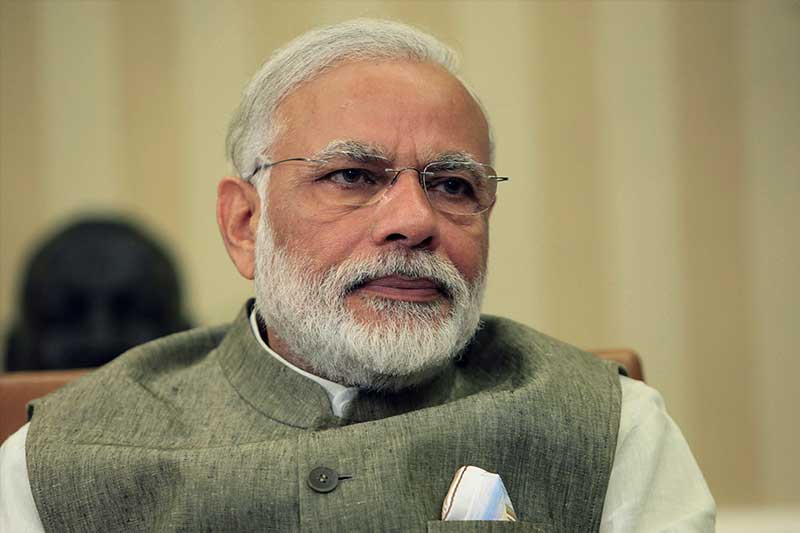 With opposition parties attacking the ruling Bharatiya Janata Party with alleged corruption charges, Prime Minister Narendra Modi accused them by saying that Opposition leaders are 'lying machines who fire off lies like AK-47'.
Interacting with BJP workers of the Bulandshahr, Kota, Korba, Sikar and Tikamgarh Lok Sabha constituencies via video conferencing on Saturday, PM Modi was of the opinion that these days people do not respect the Opposition parties. Adding on, he even said that people hate these parties for their negativity and asked workers not to worry about an Opposition alliance in 2019 Lok Sabha elections.
Referring to Congress president Rahul Gandhi's allegation on Rafale deal, the BJP leader stated that some politicians provide different figures in a single day, but people know the truth.
According to the Premier, ruling BJP is working to change India's destiny, while Opposition parties were joining hands to protect their dynasties. He opined that these parties are afraid of the future of their dynasties, if BJP remains in power for another five or 10 years.
He said, as PTI quotes, "Due to this concern and to protect their dynasties, they have come together. They are concerned that they should leave something behind for their progenies."
PM Modi asked the party worker to stay updated about the government's work through the Narendra Modi App and publicise it accordingly. He directed the party workers to compare the government's work to that of previous dispensations as "people tend to forget the past". Along with this he talked about 'ease of doing business' and other datas.
ALSO READ: Britain's £1billion foreign aid used to make 'Statue of Unity'; British calls it 'nonsense'