NASA's InSight spacecraft lands on Mars; Tweets and sends first photo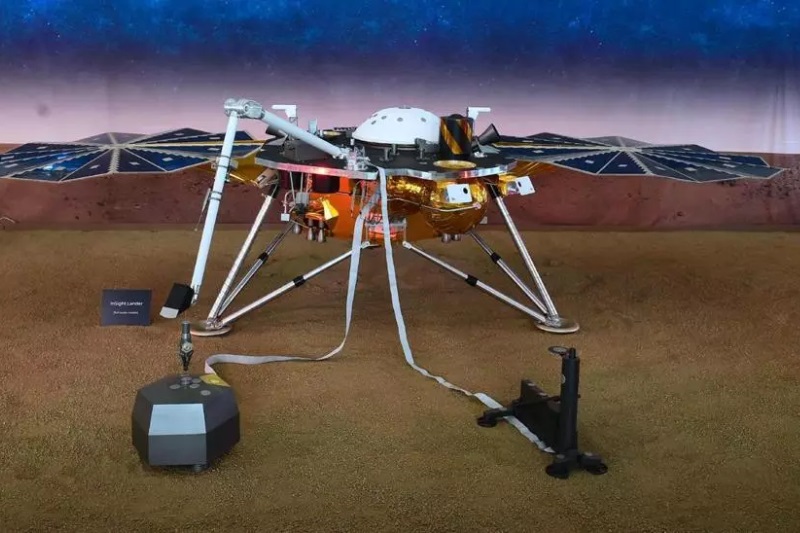 A NASA spacecraft landed on planet Mars after a journey of six months, 300 million miles (482 million-kilometres) and a seven-minute terror that takes to enter the thin atmosphere of Mars and land on the surface. The InSight landed on the red planet on Tuesday at 1:24 am IST.
Flight controllers at NASA's Jet Propulsion Laboratory in Pasadena, California, screamed and applauded with cheers as soon as the information of the InSight landing in Mars dropped in.
Touchdown confirmed!" a flight controller was quoted by news agency AP.
I feel you, #Mars – and soon I'll know your heart. With this safe landing, I'm here. I'm home.
#MarsLanding https://t.co/auhFdfiUMg

— NASAInSight (@NASAInSight) November 26, 2018

Parachutes and braking engines were used to slow down the three-legged InSight spacecraft. InSight will now deploy a Seismometer (to measure ground movement) and burrow the beneath surface to measure the temperature.
This will be NASA's ninth attempt to land at Mars since the 1976 Viking probes. Only USA has been so far successful in this aspect while China, Russia and India failed.
My first picture on #Mars! My lens cover isn't off yet, but I just had to show you a first look at my new home. More status updates:https://t.co/tYcLE3tkkS #MarsLanding pic.twitter.com/G15bJjMYxa

— NASAInSight (@NASAInSight) November 26, 2018

The InSight was launched on May 5 and is NASA first landing in Mars since 2012 when it landed with the Curiosity rover.
Also Read: NASA's InSight spacecraft all set to land on Mars