Navjot Singh Sidhu: Punjab a shield of nation with proud military tradition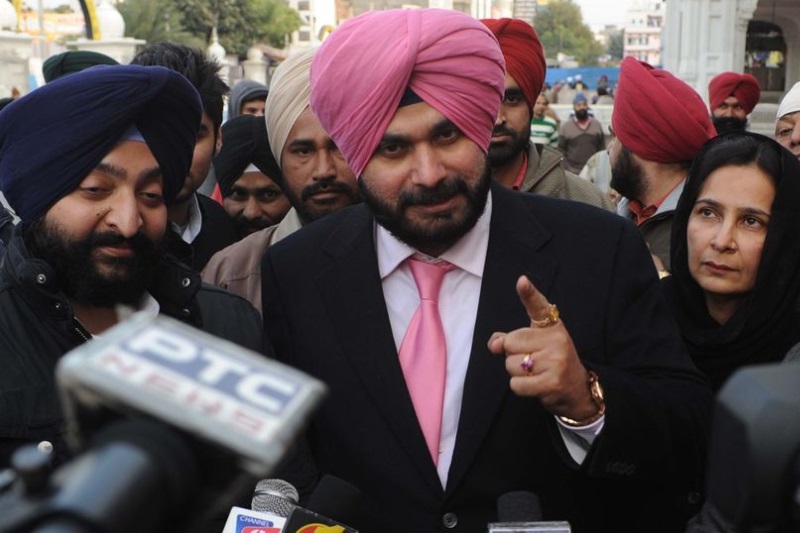 Punjab has a proud military tradition and is known as the 'Shield of the Nation' and has borne the brunt of wars. This was said by Punjab's Tourism and Cultural Affairs Minister Navjot Singh Sidhu on Friday.
At the press conference, Navjot Singh Sidhu announced the celebrations of First Military Literature Festival to be held at the Lake Club, Chandigarh from 6 to 9 December. He said, that Punjab has a proud military tradition and is known as the 'Shield of the Nation' and has borne the brunt of wars.
On the occasion, Sidhu praised Chief Minister Amarinder Singh for introducing such events in the State which is very well known for its rich military legacy. Divulging more, Sidhu said that apart from the interactive sessions on the military and warfare related subjects with the war veterans the sessions pertaining to poetry and art fields would also be a part of the festival.
The Minister further asserted that it would be a perfect opportunity for young minds to learn about their rich history, culture and legacy. Sidhu also called for the sacrifices of the war heroes to be remembered and highlighted the fact that 74000 Indian defence personnel sacrificed their lives during the first world war.
Apart from other important events planned for the Military Literature Festival, a mega social evening has been planned for 6th December 2018 in which renowned singer Gurdas Maan has been invited to perform
Earlier, Lt. General T S Shergill AVSM, Senior Advisor to Chief Minister, elaborated the activities which have been planned for this year. He informed that as part of the pre lit fest activities, the response to the archery competition held at Patiala and shotgun shooting championship and Army Polo match held at Patiala have received tremendous response.
He further informed that this year the events like military theme photography competition, cyclothon, off-roading show, Nature trail run for women and children and birdwatching workshop have been added.
It is worth mentioning that the entry to the main event at the Lake Club between 7th to 9th December 2018 is free for the public.
However, the participant will have to register and should carry the registration pass for entry to the venue. Three venues have been finalized for the panel discussions in which great military writers, soldiers,   thinkers,   authors,   adventurers,   sportsmen,   poets,   artists,   journalists,   technocrats, documentary and filmmakers and military industrialists will come together to share their experiences and expertise with each other and the public.
This year 24-panel discussions over a period of three days will be held in which wide variety of military, strategic and historic subjects shall be discussed. The descendants of the Victoria Cross, George Cross winning soldiers would also be invited for the fest.
Also Read: Punjab: CM Amarinder Singh launches 'Business First Portal'