Navratri 2018: Colours and food for all nine days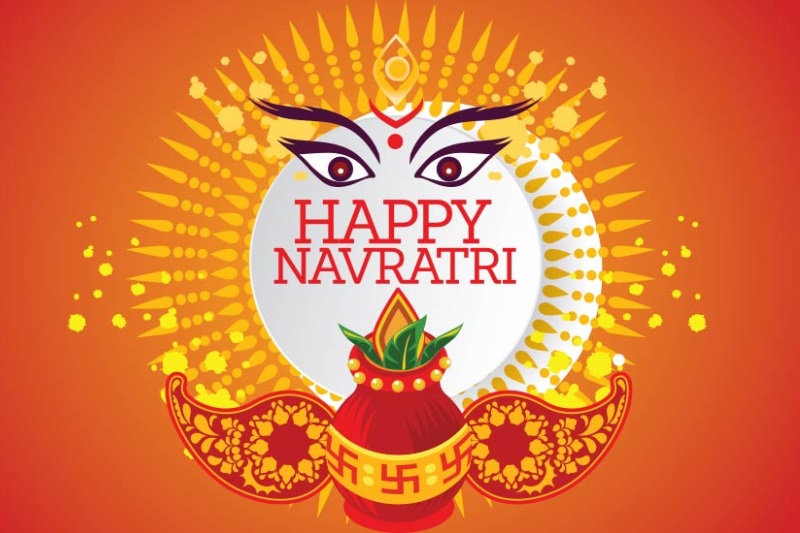 The festival of Navratri begins tomorrow and all of us are looking forward to celebrate the nine avatars of Goddess Durga. The festivals is celebrated with zeal and excitement in different parts of the country. Interestingly, each day of the festival is devoted to different forms of Goddess Durga and is denoted by nine colours. Devotees of the Goddess often observe fast during these nine days. Special food is also prepared through the nine days, according to the colours to celebrate Navratri. What is Navratri in Gujarat, is Durga Puja in West Bengal. People can witness diverse cultures and traditions in this period. The festival also celebrates the victory of good over evil.
Day 1- 10th October-Pratipada
Kesar Kheer/Halwa-yellow
The first day is dedicated to Shailputri, who is known to be Goddess Parvati, the daughter of mighty Himalaya. There is a lot of food which may be yellow, but sweets beat it all. Prepare some kesar ki kheer or kesar ka halwa to commemorate the day.
Day 2-11th October-Dwitiya
Kacche kele ki barfi- green
The second day is dedicated to Goddess Brahmacharini, who is Goddess Parvati when she was unmarried. Kacche kele ki barfi is a perfect dish to commemorate this day.
Day 3-12th October-Tritiya
Kuttu ki puri- grey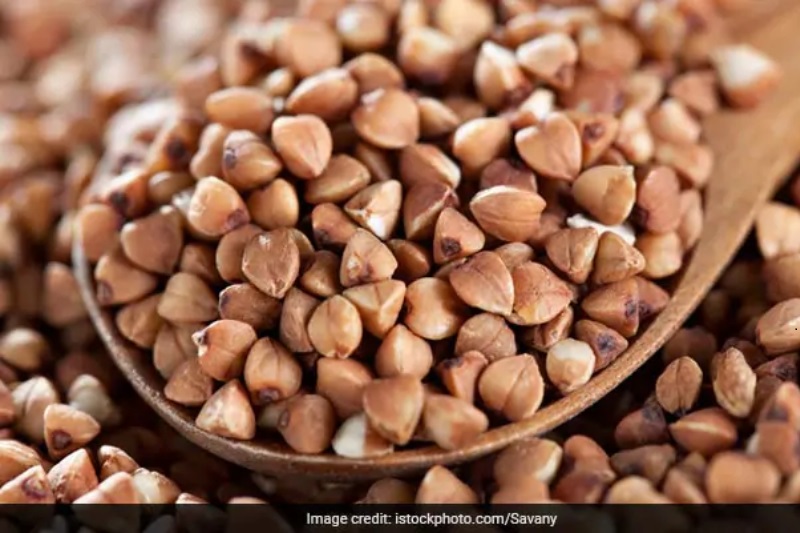 The third day is dedicated to Goddess Chandraghanta. This name was derived when Goddess Parvati started adorning half Chandra (moon) on her forehead after getting married to Lord Shiva. If you're fasting on this day,  prepare some kuttu ki sabji or kuttu ki puri.
Day 4-13th October-Chaturthi 
Motichoor laddoo- orange
The fourth day is dedicated to Devi Kushmanda, who is known as the creator of the universe. She has the power and capability to reside inside the sun. Motichoor Ladoo would be a perfect dish for this occasion.
Day 5-14th October-Panchami
Makhane ki kheer- white
Goddess Skandamata is worshipped on the fifth day. She is the mother of Lord Kartikeya.She is said to ride a lion along with the baby in one of her hands.
Day 6-15th October-Sashti
Beetroot and carrot juice- red
Goddess Katyayini, the warrior goddess, is worshipped on the sixth day. Red is denoted as an important colour on this day, thus healthy carrot juice would be the best.
Day 7-16th October-Saptami
Blueberries and prunes- blue
The seventh day is dedicated to Devi Kalaratri, who killed the two demons Shumbha and Nishumbha. Blueberries and prunes could be a great pick for this day. If you are fasting, fruits and dry fruits make an important part.
Day 8-17th October-Ashtami
Rose petal kulfi/ice-cream- pink
Mata Mahagauri is worshipped on the eighth day of Navratri 2018. Rose petal Kulfi would be apt for this day.
Day 9-18th October-Navmi
Anjeer- purple
Lastly, the ninth and final day is dedicated to Devi Siddhidaatri, who is believed to possess all knowledge and wisdom. Anjeer or figs are easily available in this season.